Good time to review Home Food Safety
As the world turns its attention to supporting our overall health and wellbeing, now is a good time to review the rules for home food safety. From shopping to prepping to presenting our meals, of course, you start with washing your hands!  
COVID-19 is not a Foodborne Illness. 
Coronavirus is a respiratory virus – it is not considered to be a foodborne illness by the CDC or the FDA – but similar actions to prevent foodborne illness can be taken to minimize the risk of contracting coronavirus.
Let's put our superpowers from Home Economics lessons to the test!!!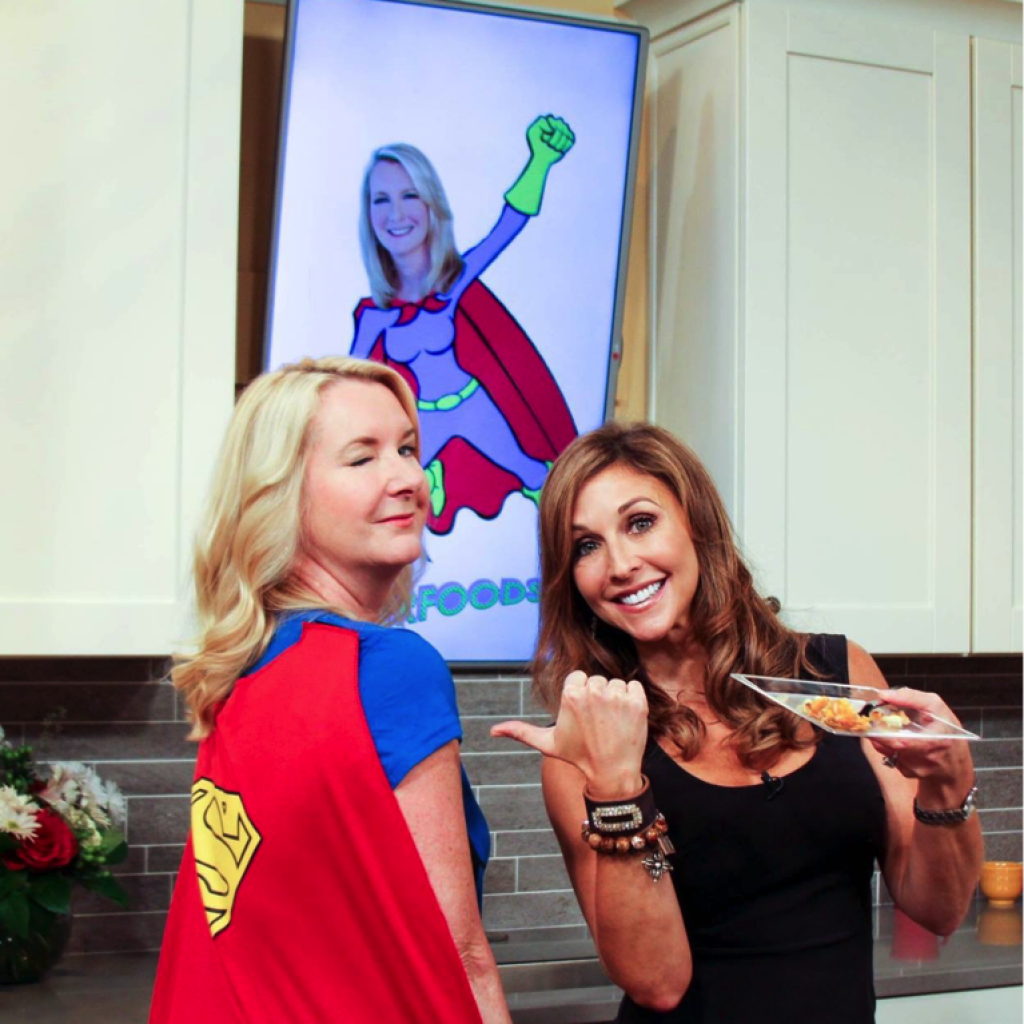 Just remember these 4 words for Basic Food Safety ….. Clean, Separate, Cook, & Chill.
Make sure your hands, utensils, surfaces, and dishes are CLEAN!
Separate raw foods from cooked, especially raw meats from raw produce! You may be cooking the chicken to kill any salmonella on board, but what about the cutting board you placed it on? Please do not use that to chop up vegetables for the salad!!! In fact, I use color-coded plastic cutting boards ( really inexpensive to buy and they come in a color-coded batch) to use red for meats, green for fresh veggies.
Cook to proper temperatures. Use a meat thermometer to make sure chicken is cooked to an internal temp of 170F, pork to 145F and if you're re-heating leftovers make sure they're at least 165F.
Chill to proper temperatures such as 40F or lower.  Does your refrigerator have a fever???? 
The fridge should be 40F or lower to keep foods safely chilled. 
Here are more food facts for food safety from the Food Marketing Institute.
Wash your hands frequently and thoroughly with soap and water.
https://www.fightbac.org/featured/
https://www.cdc.gov/handwashing/show-me-the-science.html
2. Ensure touchpoints are regularly cleaned and sanitized, such as countertops, tables.
https://www.fightbac.org/wp-content/uploads/2016/04/PFSE-7696-Fact-Sheets-Clean_FINAL.pdf
https://www.cdc.gov/coronavirus/2019-ncov/community/home/cleaning-disinfection.html
3. Scrub and rinse produce under running water (warm or cold) to help remove germs or contaminants from the surface. 
http://www.saferecipeguide.org/wp-content/uploads/2019/02/SafeRecipe-Styleguide-Print.pdf
I love the SAFE RECIPE GUIDE in the link above!!!!!!
Let's remember that cooking and dining together is good for our physical, emotional and spiritual health.
A DREAM KITCHEN IS A CLEAN KITCHEN!
"Focus on high-touch surfaces," recommends Donald W. Schaffner, PhD, a distinguished professor and extension specialist in food science with expertise in microbial risk assessment at Rutgers University. High touch means used often, and by multiple people. For instance, he says, if you use your microwave often, that's high-touch. Here's what the CDC says is "high-touch," and here's where you might find them in the kitchen:
Tables (this includes your kitchen table and counter)
Hard-backed chairs (for instance, kitchen chairs around the table you eat dinner on)
Doorknobs
Light switches
Remotes (Do you use yours to watch the TV from your kitchen?)
Handles (Focus on the refrigerator handle, handles on drawers you're always going in, like the silverware drawer, microwave handle, oven and countertop oven handles, etc.)
The sink (Not only the basin itself, but the water faucet, too)
How to Disinfect Your Kitchen's High-Touch Surfaces
Now that you know what to clean and disinfect, how best to do it?
First, clean these surfaces with detergent or soap and water, says Schaffner. Next, it's time to disinfect. When using disinfectants, know that they come with directions that you have to follow in order for them to work, and it's important to use the product as the label suggests. For instance, Clorox Disinfecting Wipes recommends using enough of the product so that hard surfaces remain wet for four minutes. Clorox Clean-Up Cleaner + Bleach is a spray that you're advised to leave wet for 30 seconds before rinsing or wiping clean. Letting the solution sit gives it enough time to kill viruses, says Schaffner. Since the time varies between products, read each label before using.
Disinfecting DIY tip: You can also make your own disinfectant at home with diluted household bleach; an alcohol solution with at least 70% alcohol; or these solutions from the EPA-recommended list, which have been pre-approved for coronavirus use. Just make sure you don't mix these common household cleaners together. The results can be dangerous to your health.