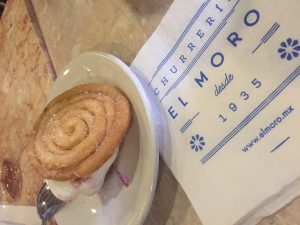 Demand for fried churros dusted in sugar and dipped into chocolate sauce begins at breakfast and continues all day at Mexico City's historic El Moro churreria open since 1935.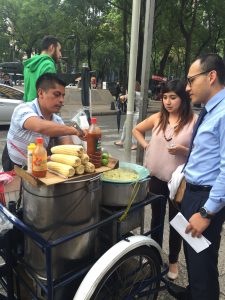 Street food carts at busy intersections in this sprawling city of nine million serve up sweet corn slathered in butter and crispy chicharron fried pork skins.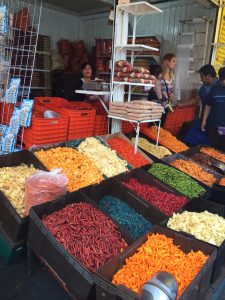 Bustling food markets such as the Mercado Merced boast rows of colorful candies from lollipops to marshmallows. But wait…there's a happy healthy side to Mexico City!
Happy Healthy Menus in Mexico City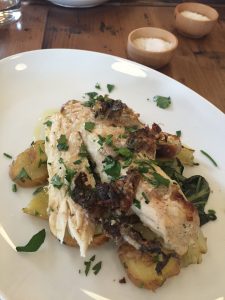 There's a healthy side to Mexican food emerging in this city's exciting culinary scene. Fish flown in daily from the Pacific coast is simply grilled and presented on top of wilted greens and sliced golden potatoes with a side of locally foraged mushrooms at chef Jair Tellez's newly opened Amaya restaurant and wine bar.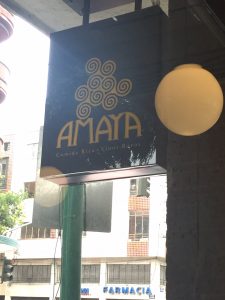 "We serve good food and strange wine," said Tellez, who offers an entirely Mexican wine list.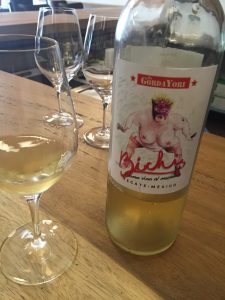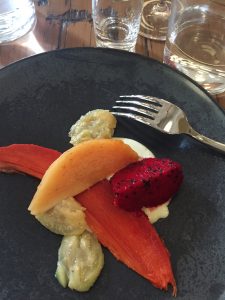 A light dessert at Amaya is a sampling of Mexico's unique fruits including bright pink prickly pear and dark orange mamey served with a touch of fresh cheese scented with anise.
Roof Top Vineyards in the City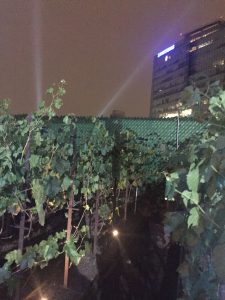 At Vinocola Urbana, a restaurant set in a demonstration vineyard planted on a rooftop, the Baja California grown wines are paired with traditional dishes for modern palates including squash blossom soup and yellow rice wrapped in nopales (cactus leaves).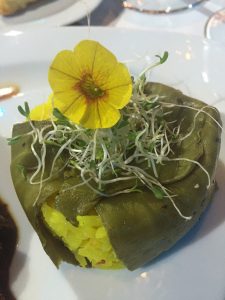 Healthy Mexican Moves
There's a fitness trend in Mexico City.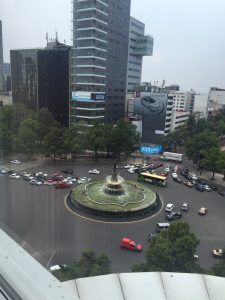 Central streets are closed to traffic to Sundays and open only to cyclists and pedestrians.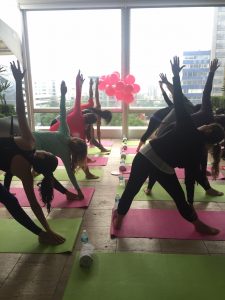 The St. Regis Mexico City hosts yoga classes with skyline views and the bartenders mix up breakfast fruit smoothies including one with orange, papaya, agave honey and oatmeal.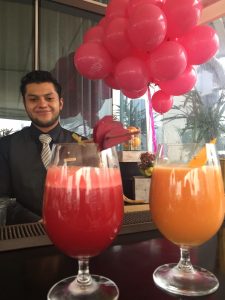 Quinoa salad with dried mango chips and an avocado topped pizza are popular menu items at the hotel's JG Grill.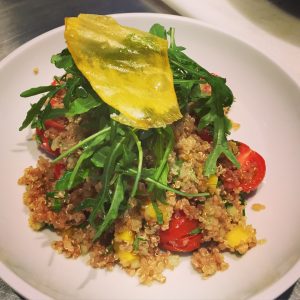 "Many people who travel a lot like to take care of themselves," said Manuel Aceves, a St. Regis Mexico City dining manager.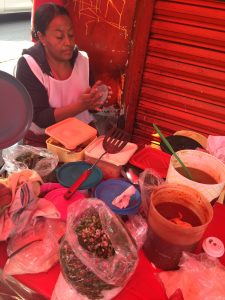 On the streets there's healthy fare to find, too. A day spent with Eat Mexico Culinary Tours led our group to a woman on a street corner shaping and cooking blue corn tortillas filled with huitlocoche (corn fungus) and to a tiny shop specializing in Pavos (turkey) Tortas (sandwiches) made with roast turkey, avocado and chipotle salsa.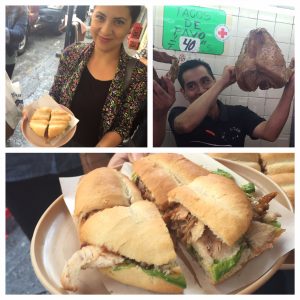 Delicioso!
Healthy Demand for Mexico City Travel Discovery
Mexico City Fast Facts
· As the country's premier tourism destination, Mexico City welcomes more than 12.5 million visitors a year.
· An easily accessible destination, more than 150 direct flights travel to Mexico City each day from international locations.
· A vibrant, contemporary culture that combines modern, colonial and pre-Hispanic influences dating back to 1325, Mexico City is a thriving metropolis and the heart of Mexico's business, arts, culture and education industries, offering a multitude of rich experiences for visitors of varying interests.
· Home to some of the most critically-acclaimed chefs globally, Mexico City is enjoying a culinary renaissance. In fact, Mexican gastronomy is the only cuisine in the world that has been recognized by UNESCO's cultural heritage list.
· Visitors will find that the culinary scene offers everything from elegant fine dining experiences to casual cantinas and food carts.
· Mexican cuisine is not the only kind of gastronomy that you can find in Mexico City. It is an epicurean melting pot with both traditional and modern cuisines from around the world, reflecting the country's bounty of natural ingredients and a fusion of many cultures.
· The hometown of art legends Diego Rivera and Frida Kahlo, Mexico City boasts more than 150 museums, 100 contemporary local art galleries and 30 distinct architectural and historic sites telling the story of its ancient origins.
If you've long love the beautiful beaches of Mexico, treat yourself to Mexico City. Art. Food. Culture. Color. Smiles.