Welcome to my new TV studio in my home kitchen in Sandy Springs, Georgia. That's in Atlanta and like you, I've been cooking more than usual! And it takes a pretty exciting recipe to get me into the kitchen, so stay tuned for 2 of my favorite new "Quarantine Kitchen" recipes'! There will be a vitamin C packed cocktail and strawberry ice cream.
Well, how's it going? I know, don't ask!
I miss traveling and dining out and having beautiful people make me beautiful cocktails in a beautiful setting wearing beautiful clothes. That may sound superficial, but the travel and hospitality industries are the world's greatest employers, after the military. I can't wait to fully support them again (beyond curbside) and in the meantime, I'd like to share some of my favorite people, places, and plates so we can do some 'dream traveling' at home right now.
Ahead: Mexico! Sicily! and Sandy Springs!
I love this photo taken at Grand Velas Riviera Maya in the Yucatan region of Mexico. This guy is ready for anything!! He's in charge of the kids' activities at the beach and the pool if you couldn't guess.
Everyone at the Velas resorts from the chefs to the mixologists to the spa experts to the housekeepers (there's a video on how to make your bed just like at a hotel!) are working to send loving messages under #bettertogether 
You can even meditate with a beach video to help you feel like you're at the seaside.  More Videos Here even cupcakes! Also, Grand Velas is the resort where the Netflix series Love is Blind was filmed!
With Love from Italy!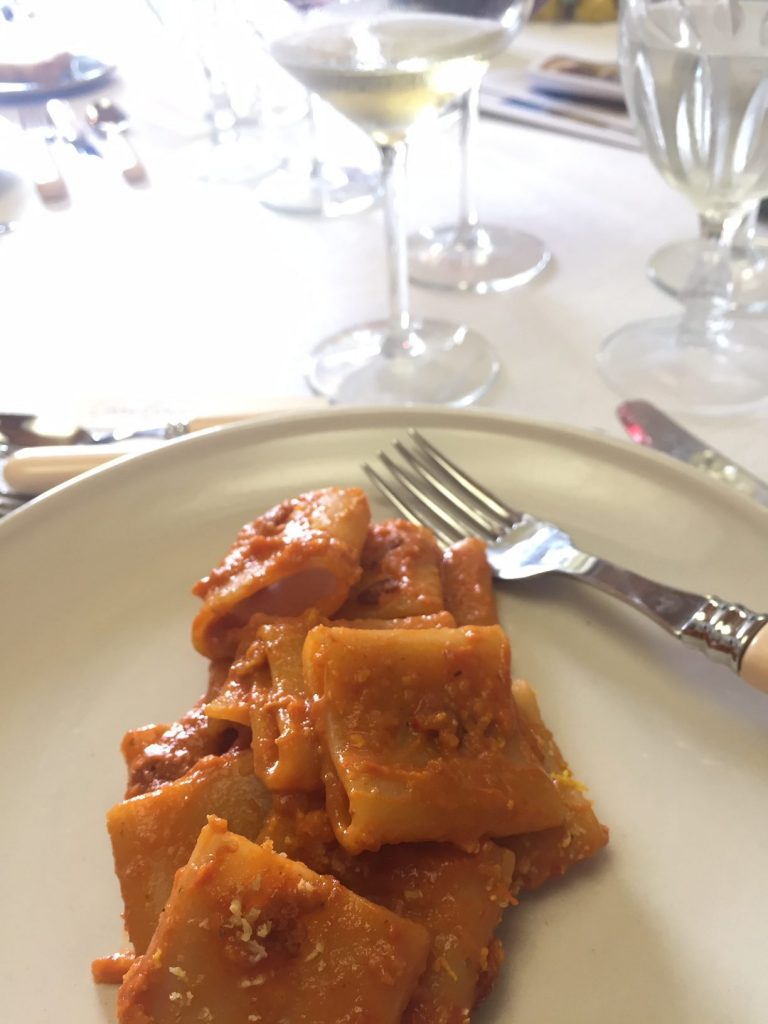 Pack up all your cares and woes….OH, we can't do that right now.
I was supposed to be traveling to Sicily in May. But that doesn't mean we can't enjoy the foods and wines and healthy lifestyles of Italy at home. One of my favorite resources for food and nutrition information and recipes and celebrating the Mediterranean Diet is Oldways.
If you visit their website you can download tips on stocking a healthy pantry and recipes to match!
Solitude in Isolation: Cocktails and Ice Cream Included
I've actually really enjoyed the quiet and the fact that we're not drinking alone, we're drinking alone together! The virtual happy hours have been really fun and I've actually spoken to my cousins and friends and colleagues more than usual! This drink contains vitamin C so it's a cocktail with benefits.
My favorite cocktail:
Grapefruit Quarentini
1.5 ounces silver tequila or vodka
2 ounces of Natalie's grapefruit juice
2 ounces of grapefruit sparkling water
1 T of Monin rose syrup
a squeeze of fresh lime
Shake and serve
Easy as Pie Strawberry Ice Cream in a Bag!
Yes, one of the best parts of being home is following foodie friends on Instagram and one of my favorites is Ivy Odom, who does the cooking videos for Southern Living Magazine. I wrote a cookbook for Southern Living called "The Slim Down South Cookbook!" so obviously I'm a fan!
All you need for equipment are two resealable bags, a quart, and a gallon. Here goes;
IN THE QUART BAG:
1/2 cup chopped strawberries ( or any kind of fruit you like )
1 cup whipping or heavy cream
1 tsp vanilla extract ( use the good stuff )
2 T sugar
Seal it tightly!
IN THE GALLON BAG:
4 cups of ice
1/4 cup ice cream salt (see photo)
PLACE THE QUART BAG INSIDE THE GALLON BAG, SEAL THE GALLON BAG, PLACE IN A TOWEL BECAUSE IT WILL GET REALLY COLD AND SHAKE, SHAKE, SHAKE, SHAKE UNTIL THE MIXTURE MAGICALLY BECOMES ICE CREAM!