Well, things have certainly changed since I first posted this story about my trip to and my love of Sicily.
Italy is one of the countries experiencing the most cases and deaths caused by corona-virus. COVID-19.
As we can all imagine, this is a terrible time for tourism in Italy because there are so many travel restrictions. If you go to Italy and return to the US or many other nations- even if you are well- you are asked to put yourself in a voluntary quarantine for at least 14 days. That's because it takes about 12 days for symptoms to show up.
What can we do to support our Italian friends? We can continue to purchase Italian made goods and foods and wines! True Italian Taste! And start putting together your plans to travel to Italy as soon as we can!!! A great resource is Oldways, a non-profit food, and nutrition group based in Boston.
Grazi!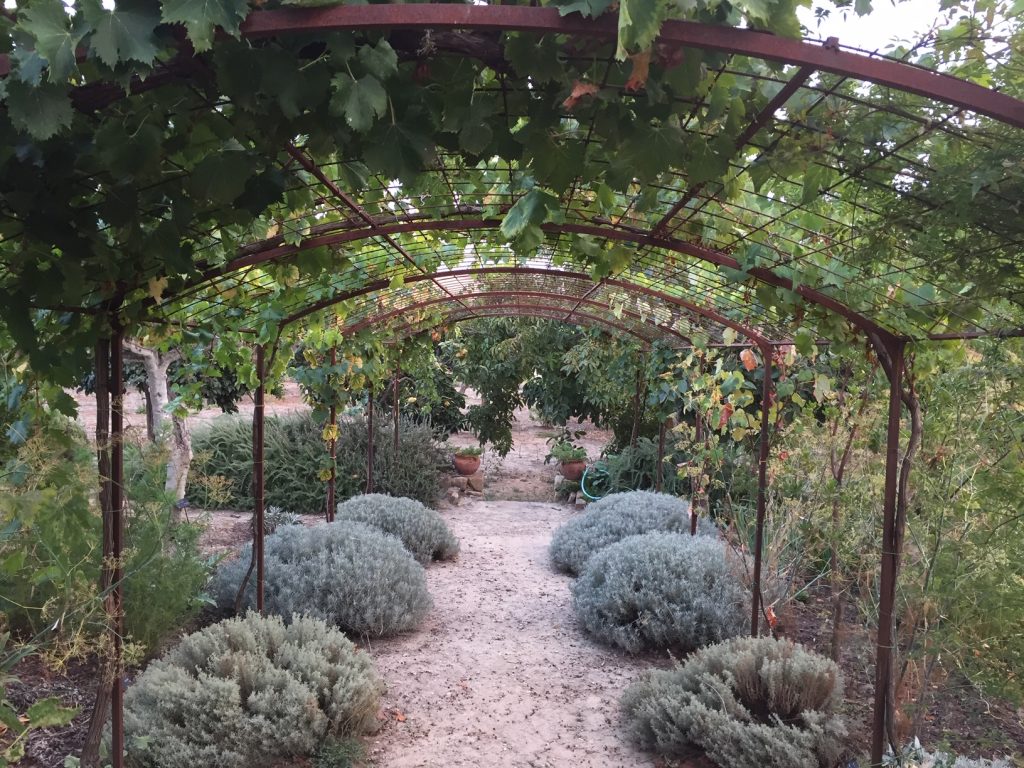 Oldways Sicilia Culinaria
Spring in Sicily!
Join the Oldways Culinary Trip to Sicily, May 3-10
Click here for travel details!
What's better than a deliciously authentic Italian meal crafted by celebrated Italian trained chef Jamie Adams of Il Giallo Osteria in Atlanta? Look at this beautiful branzino with capers, olive oil and fresh lemon. Branzino is a sea bass from the Mediterranean and is smaller and sweeter than other sea bass. The other dish is Pasta Alla Norma, with roasted eggplant and tomatoes. All by Chef Jamie!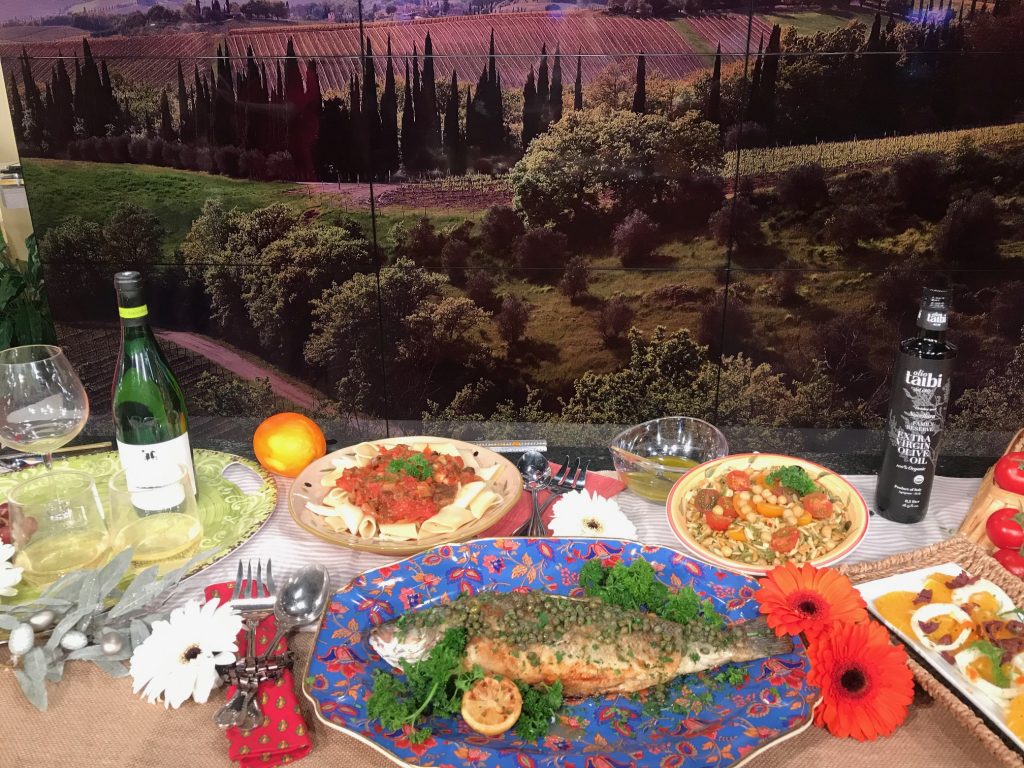 Let's go to the source of Sicilian cuisine- Sicily!
How about a week in May immersed in the culture and cuisine of Sicily with Adams leading the way?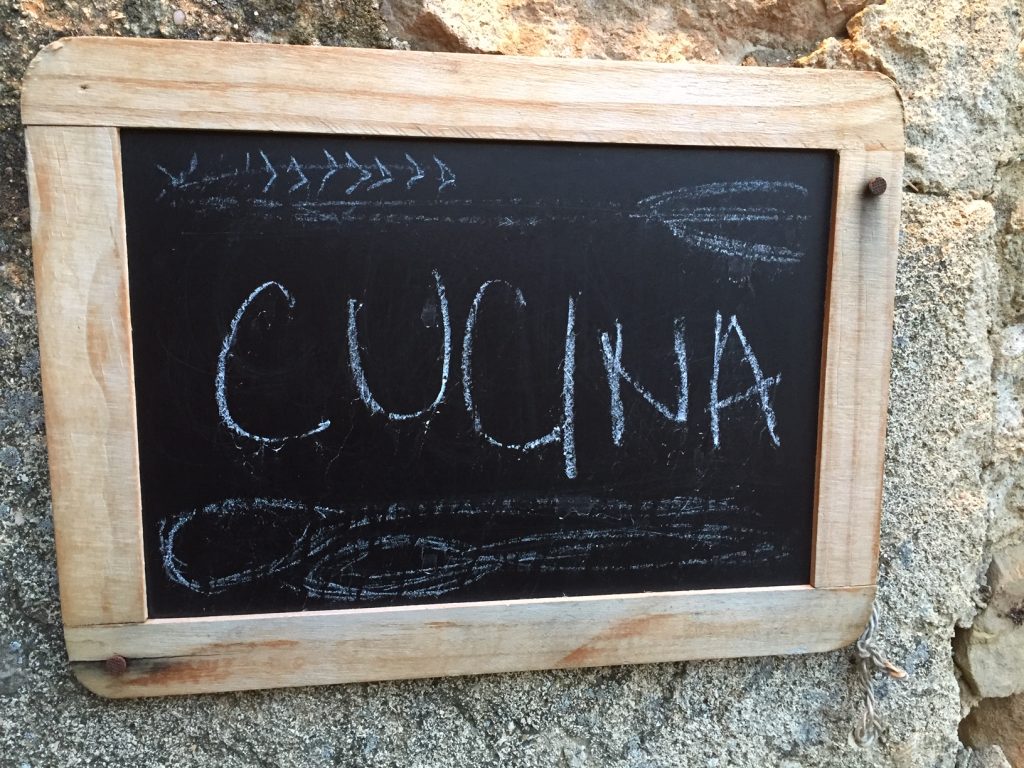 Adams is one of a select group of US based chefs chosen to lead Culinaria Tours organized by Boston based Oldways, a non profit organization dedicated to preserving traditional food ways.
As a food lover, registered dietitian and travel writer I've traveled multiple times with Oldways and I'm their new chef advisor!
Join the Culinaria Trip this May in Sicily!
Chef Adam's 7-day culinary tour of Sicily May 3-10 from Palermo to Catania includes hotel, ground transport and fabulous meals as well as cultural and archeological tours, chef cooking demos and guided wine, olive oil and food tastings. And a fairly small group of fun people all focused on learning and laughter and wine of course.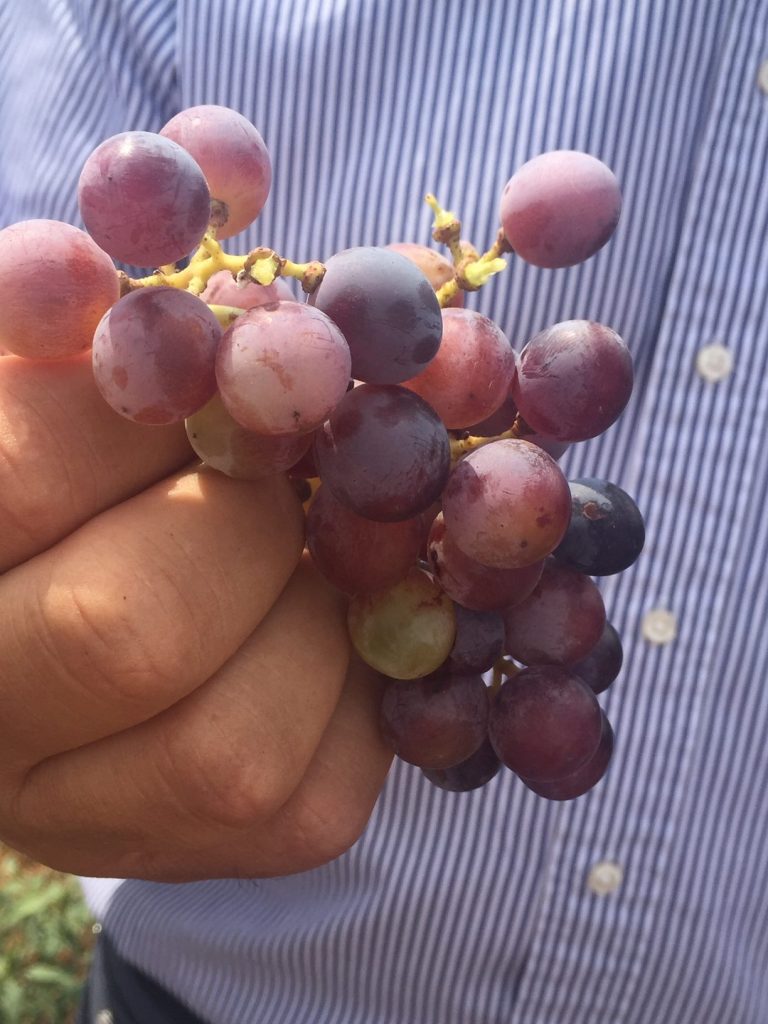 To learn more and to book your seat at the table in Sicily visit:
https://oldwayspt.org/events/sicily-culinaria-2020
Why Sicily?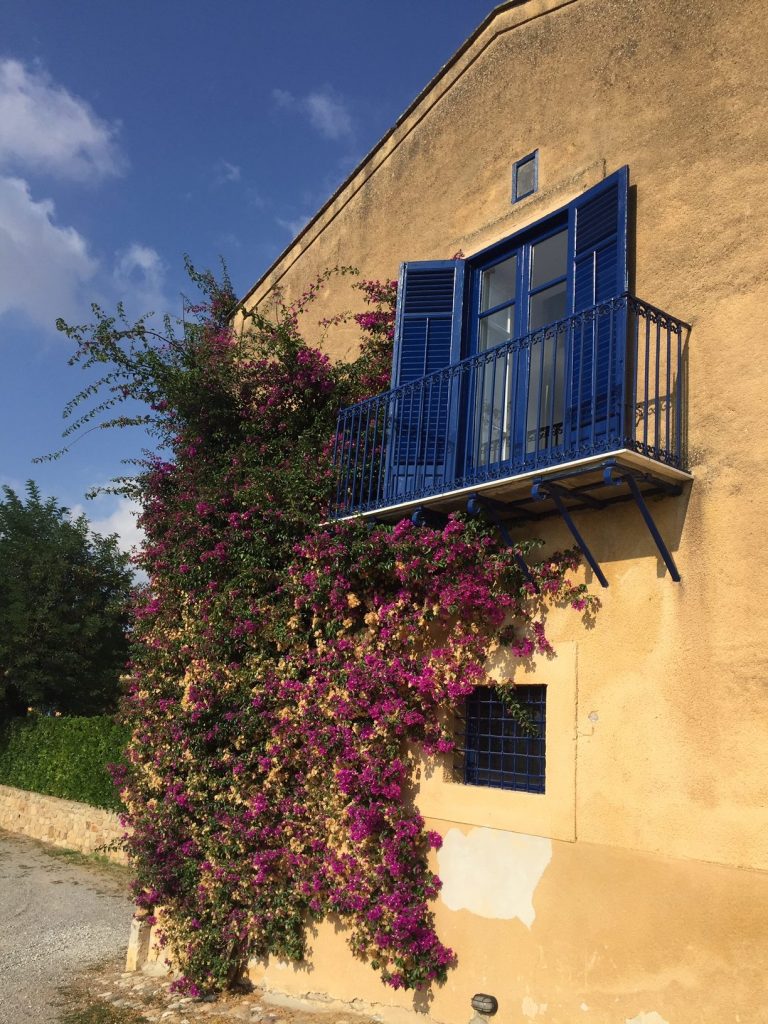 My impression of Sicily is an island of farmers. Yes, the beach side resorts and treasures of archeology lure most visitors, but the heartland of Sicily is dominated by farmland. Citrus, almonds, wheat, vegetables, sheep, some cows and of course hectares and hectares dedicated to growing grapes both for wine and for the table are the culinary treasures of Sicily.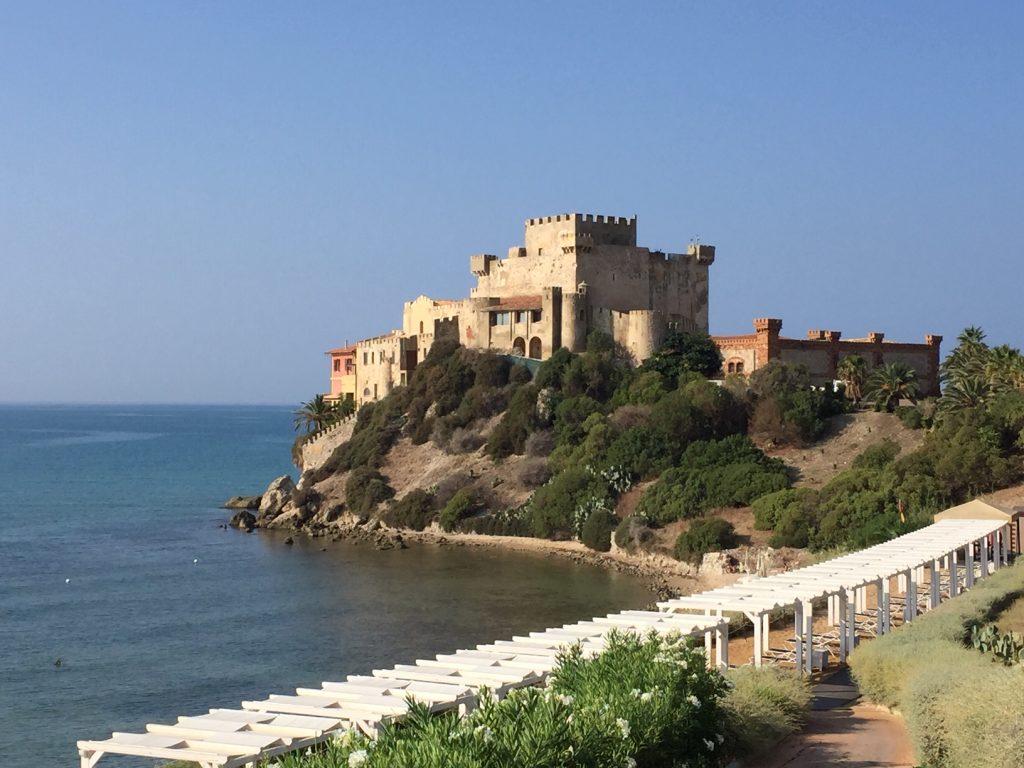 Many travelers today want to feel a connection with local culture and flavors so Sicily's culinary discovery story is a strong attraction.
Sicily is a rustic experience and you won't find the glamour of Capri or the Amalfi. Step back both into ancient history and into the future of great quality Sicilian wines.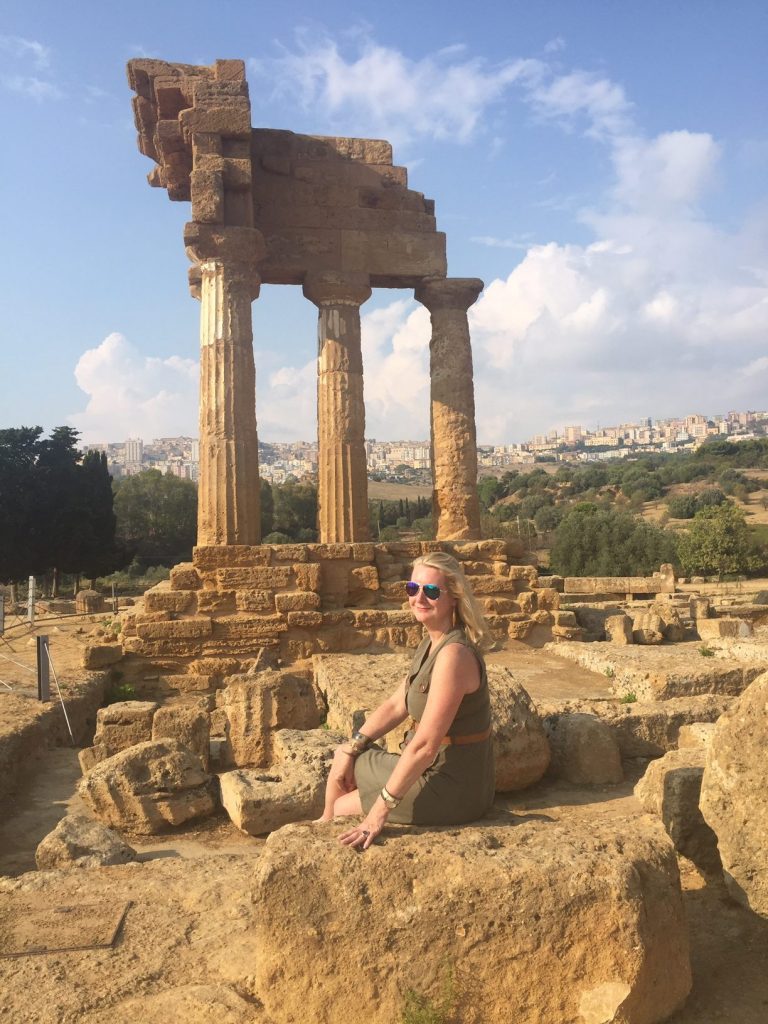 The main story about Sicily is the independent soul of the island, a part of Italy but separate by choice. Discover the centuries old art of ceramics, taste the Sicilian specialities punctuated by intense tomato, rich ricotta and freshly caught seafood….notice the sunny attitude of the people who make you feel "We're so glad you're here!"
Learn that breadcrumbs are an art here as well, in a hot dry land that traditionally did not have the custom of cow's milk cheese making as in the north of Italy. Seasoned breadcrumbs are the Parmesan cheese of Sicily.
If you love learning about wines of Italy, then you'll embrace the fun of discovering wines of Sicily. Those who consider themselves familiar with Sicilian wine, have more to discover. The variety of deep red Nero d'Avolas and the fresh white varietals such as Grillo are ripe for takeover on menus here!!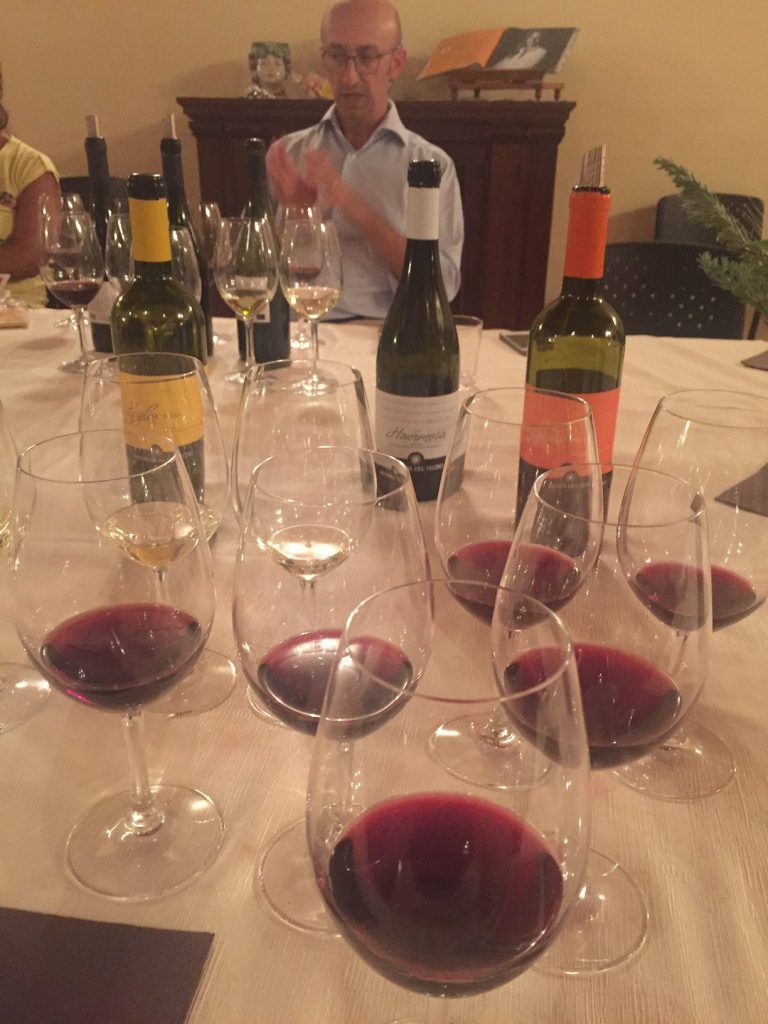 I believe the white wines of Sicily are the future. I am personally on a mission to ask restauranteurs and wine shops to carry Grillo.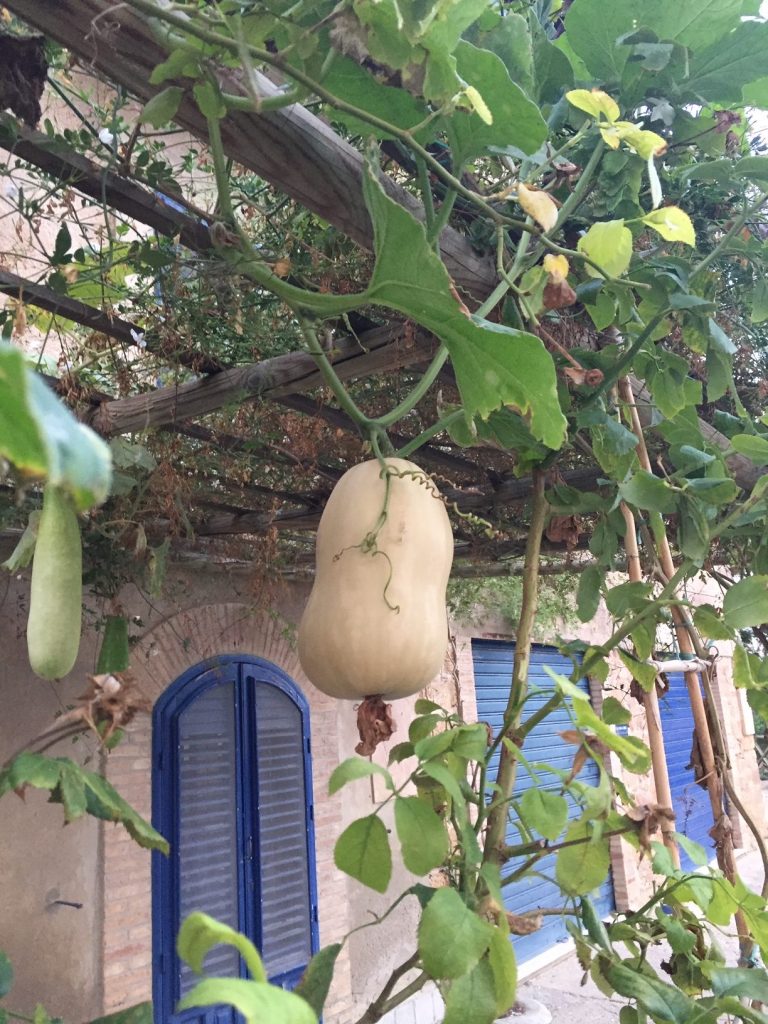 What is the Mediterranean Diet?
See my TV Segment on Atlanta & Company about the Mediterranean diet with recipes and a wine tasting!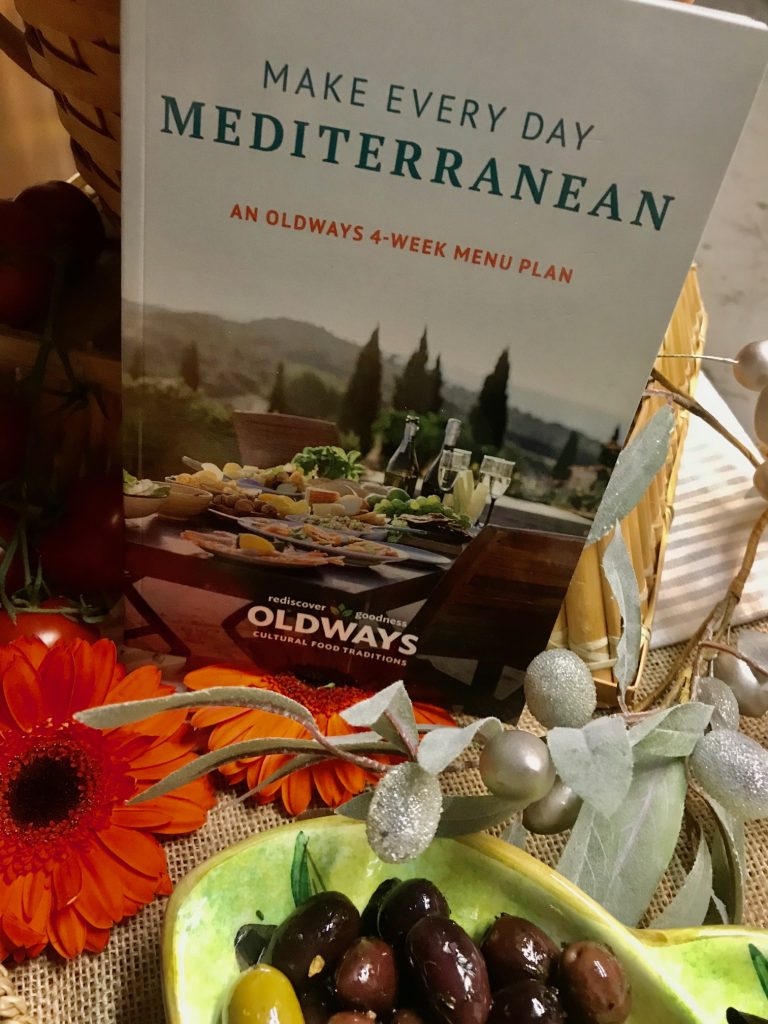 Voted as the #1 diet for taste and health for 2020!! 
There isn't "a" Mediterranean diet. Greeks eat differently from Italians, who eat differently from the French and Spanish. But they share many of the same principles. Working with the Harvard School of Public Health, Oldways, a nonprofit food think tank in Boston, developed a consumer-friendly Mediterranean diet pyramid that offers guidelines on how to fill your plate – and maybe wineglass – the Mediterranean way. You can even order the little book in the photo. A great start to living everyday the Mediterranean way.
It's generally accepted that the folks in countries bordering the Mediterranean Sea live longer and suffer less than most Americans from cancer and cardiovascular ailments. The not-so-surprising secret is an active lifestyle, weight control, and a diet low in red meat, sugar and saturated fat and high in produce, nuts and other healthful foods. The Mediterranean Diet may offer a host of health benefits, including weight loss, heart and brain health, cancer prevention, and diabetes prevention and control. By following the Mediterranean Diet, you could also keep that weight off while avoiding chronic disease. And it includes wine!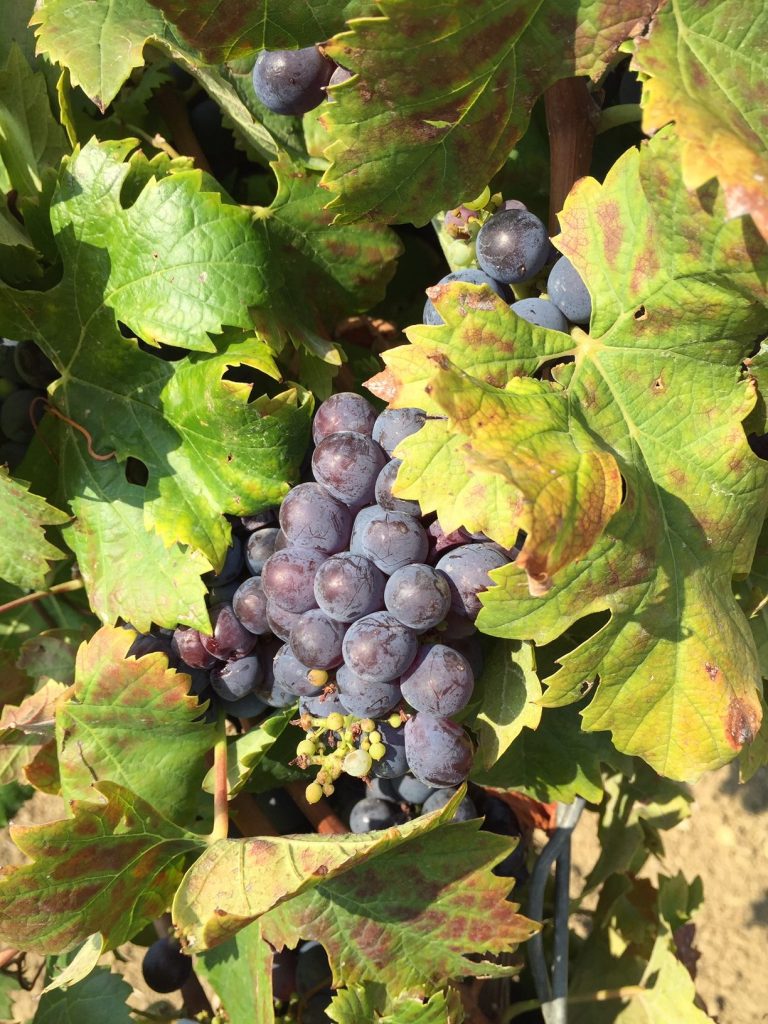 Sicilian Recipes to Enjoy at Home
Scent of Sicily Pasta
 On a trip to Sicily in 2016 I experienced the best pasta sauce recipe I've ever tasted. Best. Pasta. Ever. Prepared by lovely Gaetana Jacono at her family's Valle Dell'Acate winery it was one of many deliciously light courses served for lunch paired with her wonderful Sicilian wines.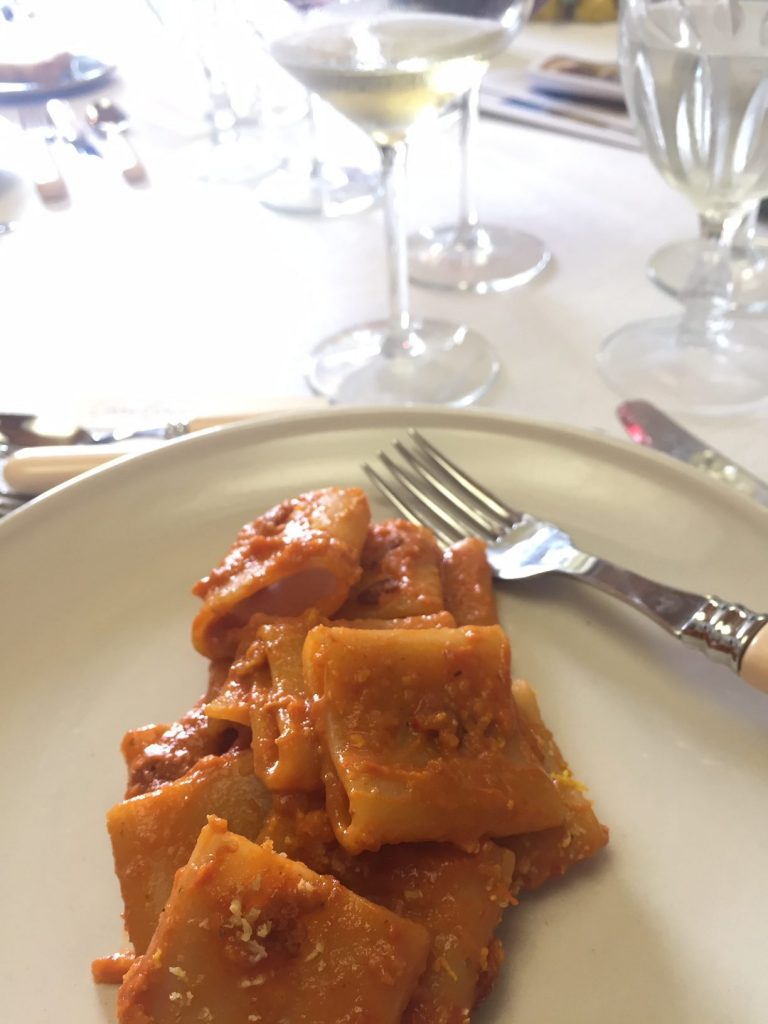 Gaetana is a competitive cyclist! The deep coral colored sauce is a base of sautéed tomatoes and onions flavored with anchovy, some bread crumbs are added (a very Sicilian tradition) and then the showstopper is the addition of generous amounts of freshly grated orange and lemon zest. The saltiness of the anchovy combine with the sweet and tart citrus zest was magical."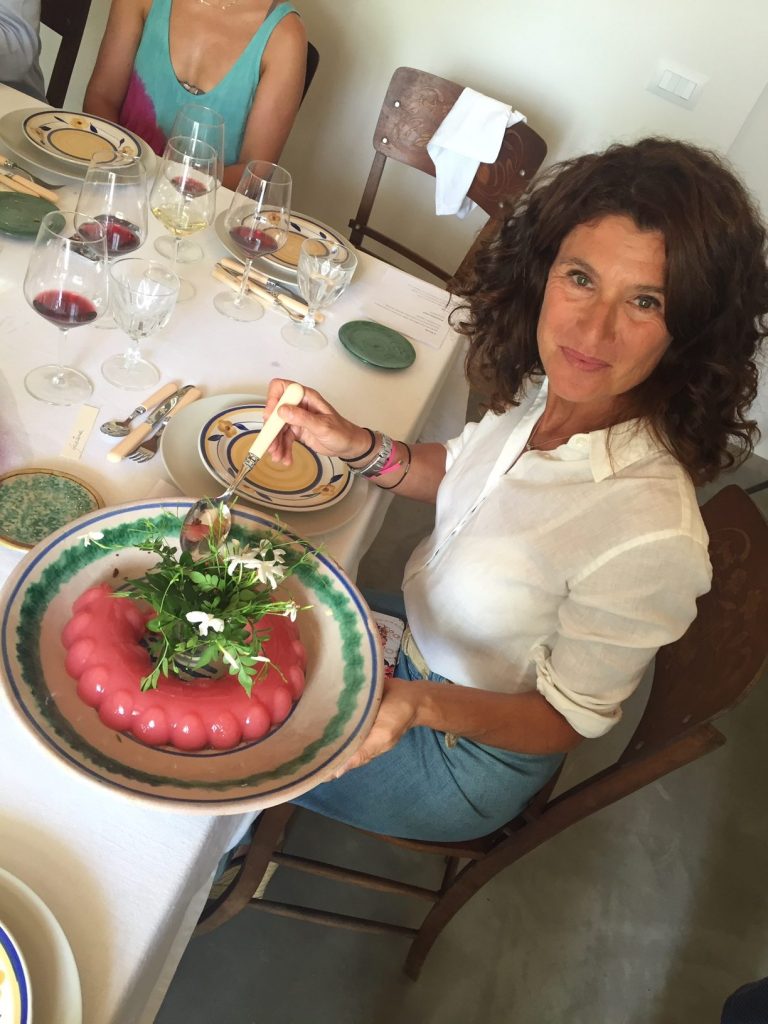 Simple Sicilian Winter Salad: slice oranges, slice fresh fennel, sprinkle with chopped black olives and drizzle with and an olive oil vinaigrette. Use fennel ferns to garnish.