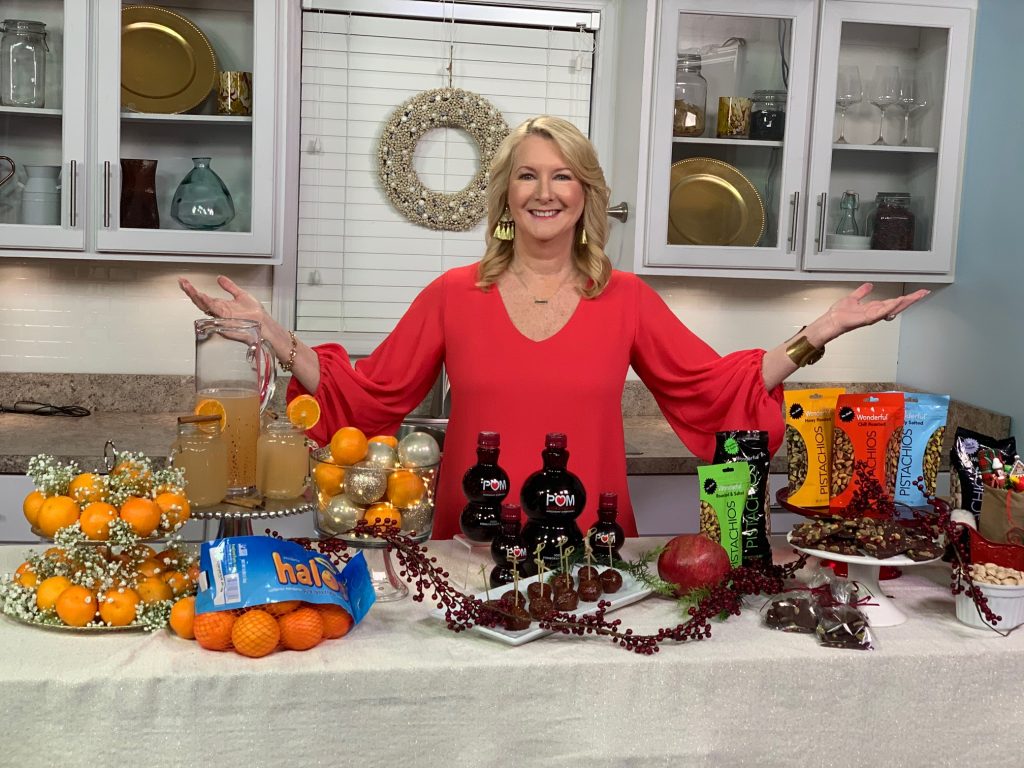 Color me happy that it's the Holidays and time to create healthy new ways to enjoy delicious drinks and dishes with fresh, nutritious ingredients! Many thanks to Parker Wallace of RDTV for preparing these beautiful recipes and holiday decor for our TV feature segment on CBS Atlanta, Atlanta Plugged In.
According to the Calorie Control Council, the typical holiday meal can have upwards of 3,000 calories. Fortunately, it is possible to eat, drink, and be merry without packing on extra pounds.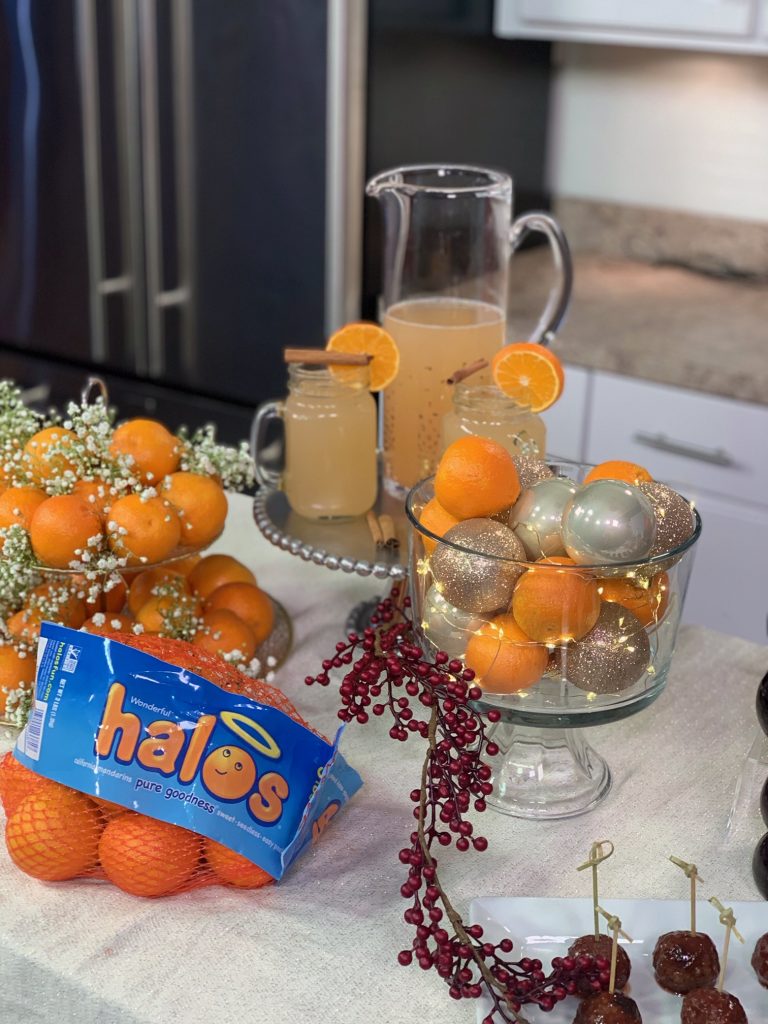 Let's start with a signature holiday drink! Skip the high-calorie eggnog this year and swap in Merry Mandarin cider with Wonderful Halos instead!
These California-grown mandarins are sweet, seedless and so easy to peel. As a Registered Dietitian, I love this healthy, portable snack choice! Halos are also an excellent source of the essential nutrient vitamin C. They're in season and available nationwide now through April.
Another tip? See above. Halos make a gorgeous holiday centerpiece!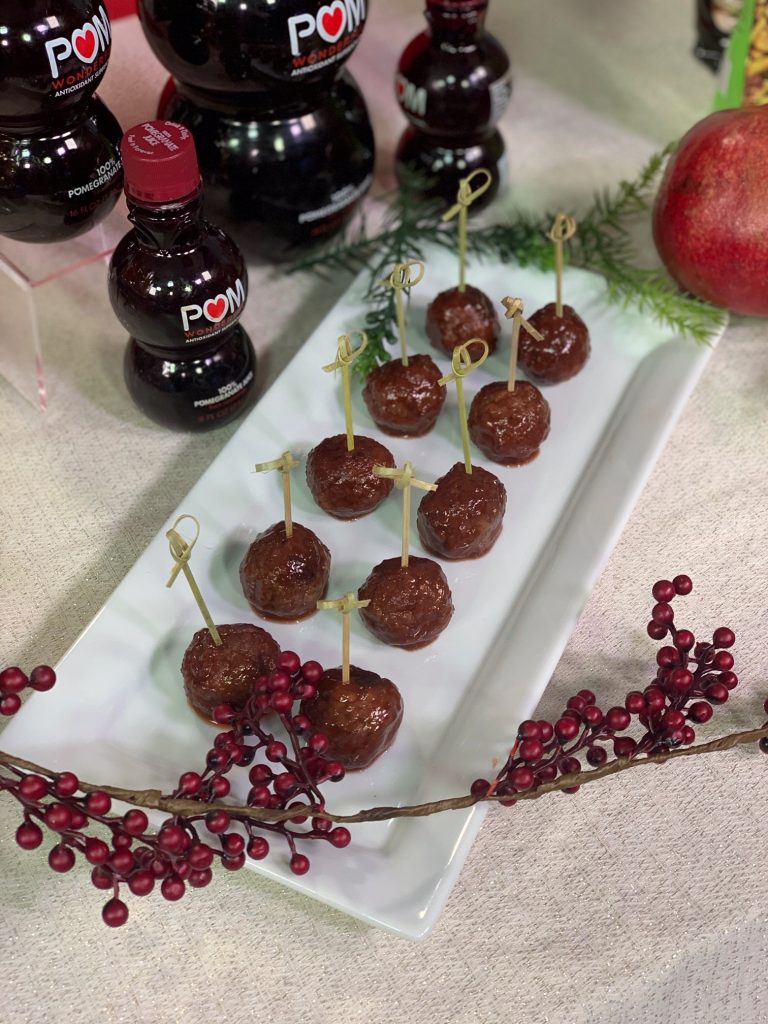 Need a healthy, hassle-free appetizer idea? POM Wonderful 100% Pomegranate Juice is the perfect way to add antioxidants and a unique burst of flavor to drinks and dishes. Since it's a little sweet and a little tart— it adds the major wow factor to POM Wonderful Glazed Turkey Meatballs. Each 8 oz bottle contains the juice of two whole pomegranates, and nothing else– no added sugars, fillers or preservatives.
Pomegranate juice is also a good source of potassium– 8 oz has as much as a medium banana!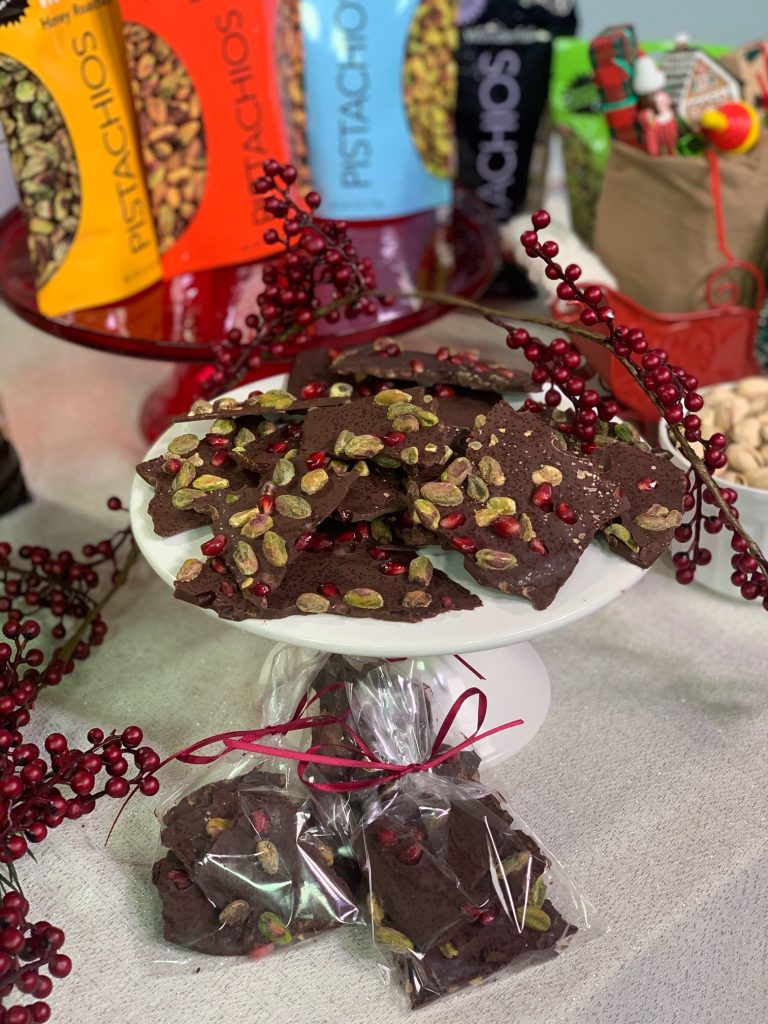 Wonderful Pistachios are a must-have snack at any holiday party, so skip the chips! One serving provides 6 grams of plant-based protein and 3 grams of fiber, AND pistachios contain the better-for-you mono and polyunsaturated fats, SO these nuts help you feel fuller for longer.
Wonderful Pistachios come in the "in-shell and shelled" varieties. For entertaining, you can serve them on their own or make this better for you dark chocolate pistachio bark that you and your holiday guests will love! Wrap up a few pieces and tie with a bow for a great holiday party favor.
I work with the good people at POM Wonderful, Wonderful Pistachios and Wonderful Halos to help spread the word on happy and healthy foods year-round!