Get Me to the Greek!
I love the foods of Greece for their light-hearted deliciousness and even more so now after a summer trip to visit the Greek Isles of Mykonos and Santorini.
Here are two recipes to get you started. To see the recipes come together click HERE to see the video on NBC Atlanta & Company with Christine Pullara and me!
Classic Greek Salad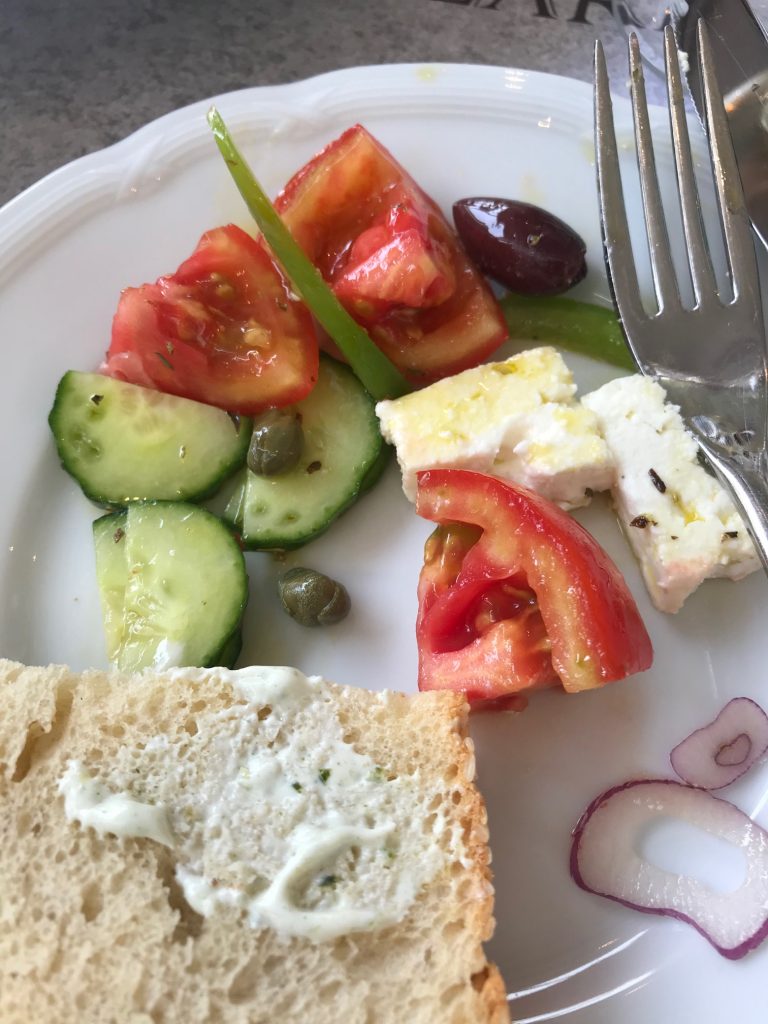 Classic Greek Salad
1/3 English cucumber, halved lengthwise and sliced into ½ inch half moons
1 small green bell pepper, thinly sliced (optional )
12 small red onion, thinly sliced
2 T capers
1/ 4 cup extra virgin olive oil
1 tsp red wine vinegar
½ tsp dried oregano
2 ripe tomatoes cut into wedges
4 green olives
4 black olives
4 kalamata olives
4 ounces feta cheese, sliced and cut into triangles.
Cucumber Yogurt Dip (Tzatziki )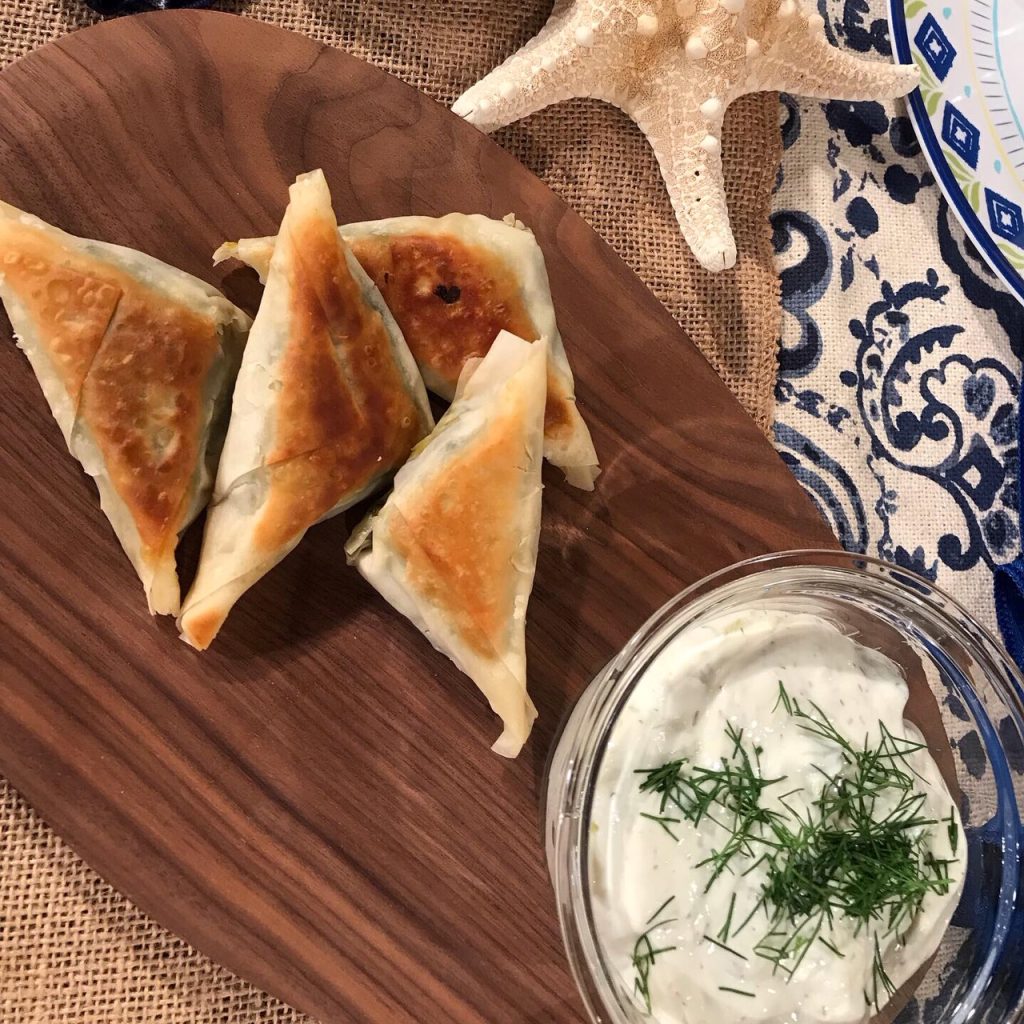 Cucumber Yogurt Dip (Tzatziki )
½ English cucumber, chopped
1 cup Greek yogurt, plain
2 T olive oil, extra virgin
1 T lemon juice
1 T chopped dill
1 tsp minced garlic
Greek food shopping list: feta cheese, Greek yogurt, fresh dill, olive oil, cucumbers, tomatoes, olives
Wines- hard to pronounce but easy to love. Get to know assyrtiko, the crisp white wines of Santorini.
Elevated modern Greek cuisine.  Katikies Hotels on Mykonos and Santorini ( remember the name because it kind of sounds like "the cat's got your keys!")
The pools of Katikies Resort Hotels! This little pool was right outside the door of my beautiful two-level suite at Katikies Santorini.