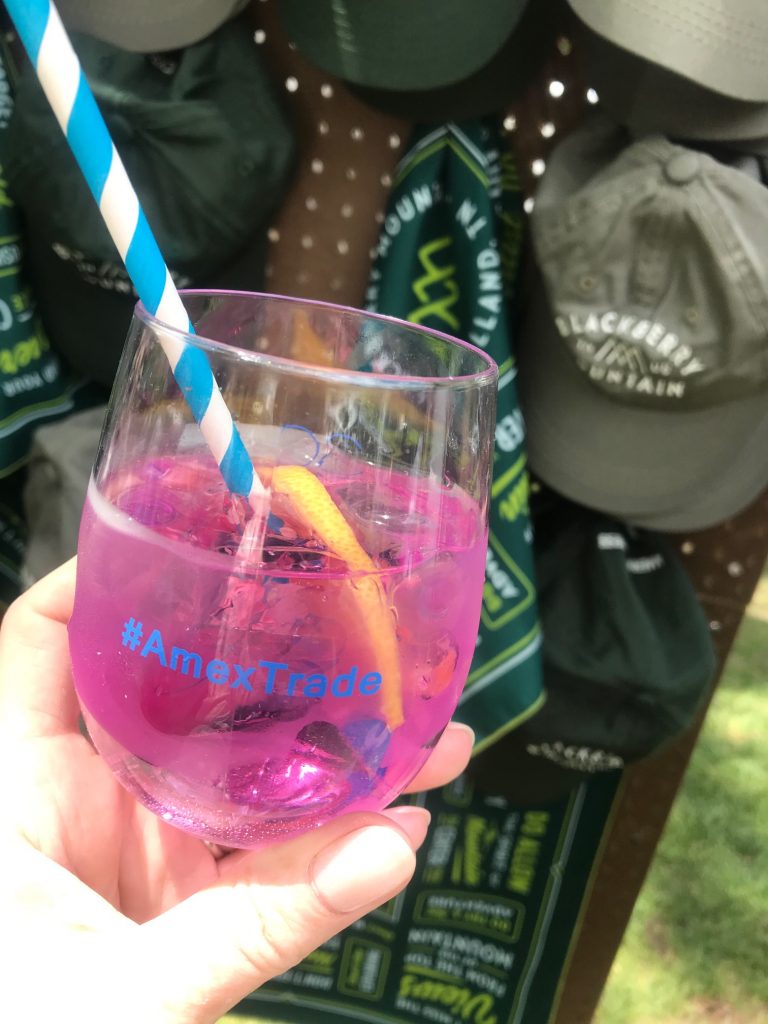 As the sun shines, flowers bloom and fashions change with the warm weather we welcome the best summer bites and beverages.
Lighter dishes! Brighter cocktails!
One of the most glorious places to welcome summer is in Aspen, Colorado. Known for stellar slopes and glitzy apres ski, Aspen blooms with equally beautiful scenery in the summer months. Hiking, biking, fly fishing and just gazing at the glint of aspen leaves blowing in the breeze. Oh, and this year there was skiing at the top of Ajax Mountain thanks to late spring snowfall.
And one of the absolute best times to visit Aspen is during the Food & Wine Classic in Aspen, held every June since 1983! The Classic brings together 5000 foodies, top chefs, and world-class winemakers to meet and greet and eat and share the very latest trends in food and drink.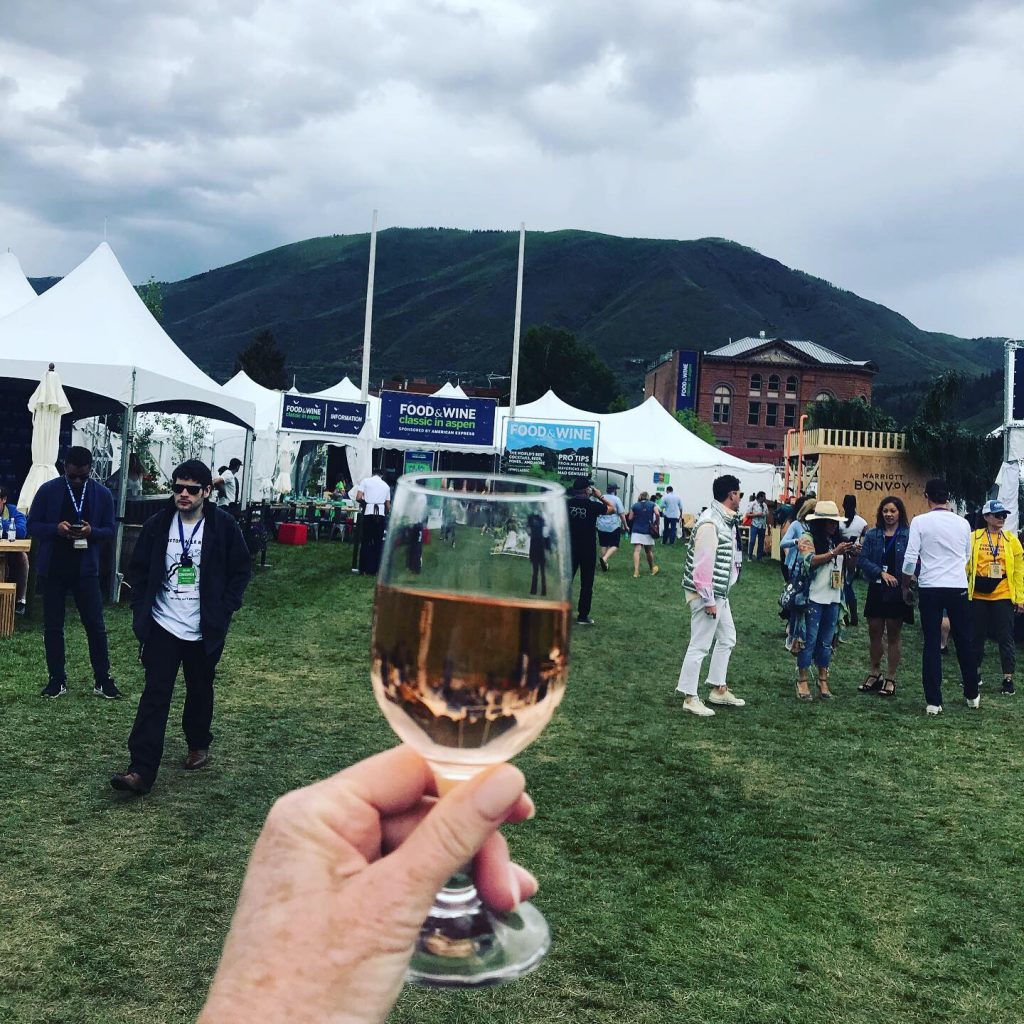 Cooking classes star celebrity chefs including Jacques Pepin, Carla Hall, Martha Stewart ( attending for the first time this year) and many, many more. Jacques Pepin and daughter Claudine always a crowd pleaser with many wise and wonderful tips from Chef Pepin! His Berry Potpourri recipe is shared below.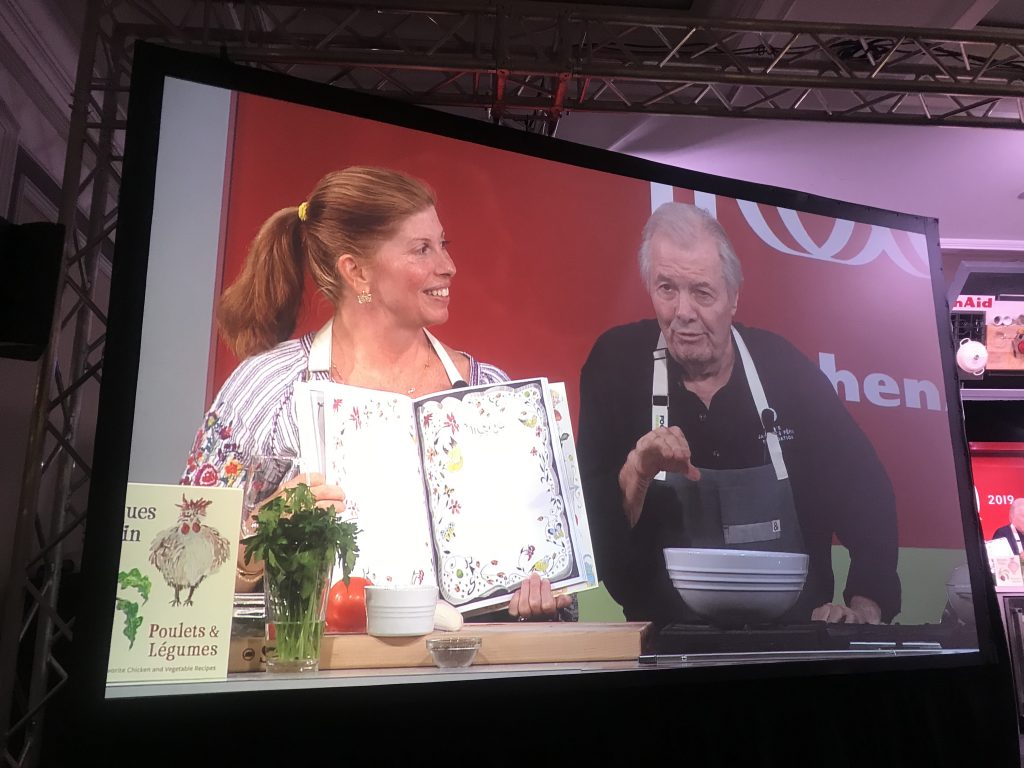 Seriously, hold on for the ride- especially at high altitude when one drink feels like three- and attend cooking classes, wine tastings and dinners and brunches and lunches and more. It's a marvelous marathon.
Each year Food & Wine Magazine names their Best New Chefs including Atlanta's own Bryan Furman, of B's Cracklin' BBQ!
Chef Furman's recipe for Peach BBQ Sauce is in the July issue of Food & Wine Magazine. I tested the recipe and recently presented it on Atlanta & Company.   click here to view
Here is the recipe for you to try, or turn to page 39 in your copy of Food & Wine Magazine, July issue.
It also represents a hot summer food trend.
Hot Summer Trend #1: Adding fresh fruit flavors to cut the sugar in recipes 
Peach BBQ Sauce by Bryan Furman, B's Cracklin' BBQ, Atlanta
(Bryan says he sweetens his coleslaw with peaches instead of sugar, as well)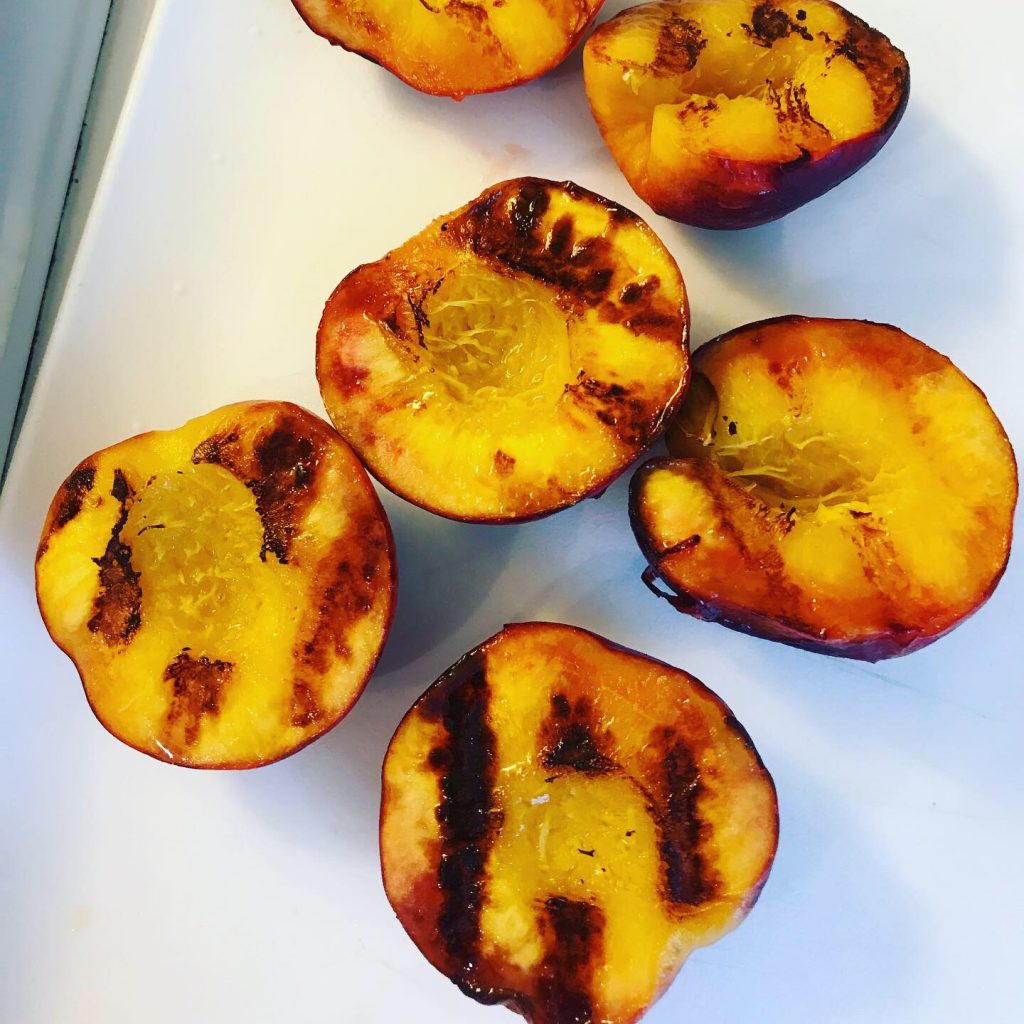 Four Grilled Peach Halves
1/3 cup yellow mustard
¼ cup honey
¼ cup packed light brown sugar
2 Tsp white vinegar
½ tsp salt
Place grilled peach halves in a blender.
Add mustard, honey, brown sugar, vinegar, and salt.
Process until smooth.
Hot Summer Trend #2:  Sustainability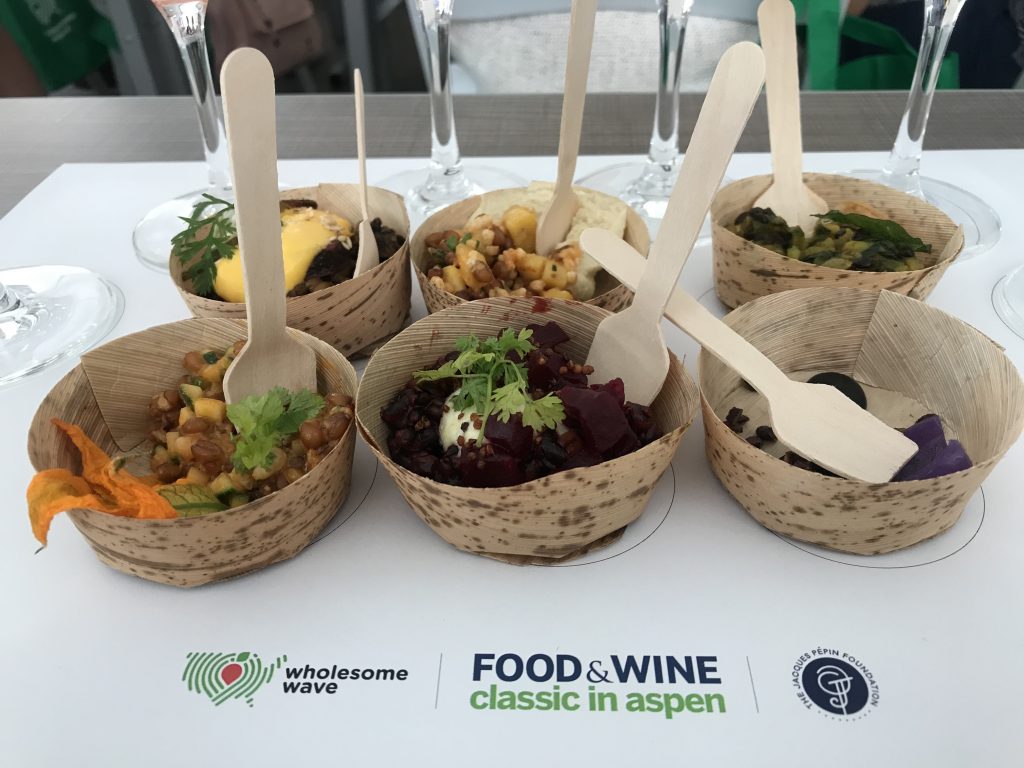 Plant-based dishes including vegan, vegetarian or even meat dishes with more veggies than animal protein are becoming more popular. (STATS) s, sustainable seafood, and sustainable disposable dishes. And of course, plant-based dishes pair beautifully with a variety of wines and ciders. The delicious dishes above were sampled with LOTS of adult beverages as paired by wine expert Joshua Wesson and chef Michel Nischan to celebrate the shared goals of Wholesome Wave and the Jacques Pepin Foundation.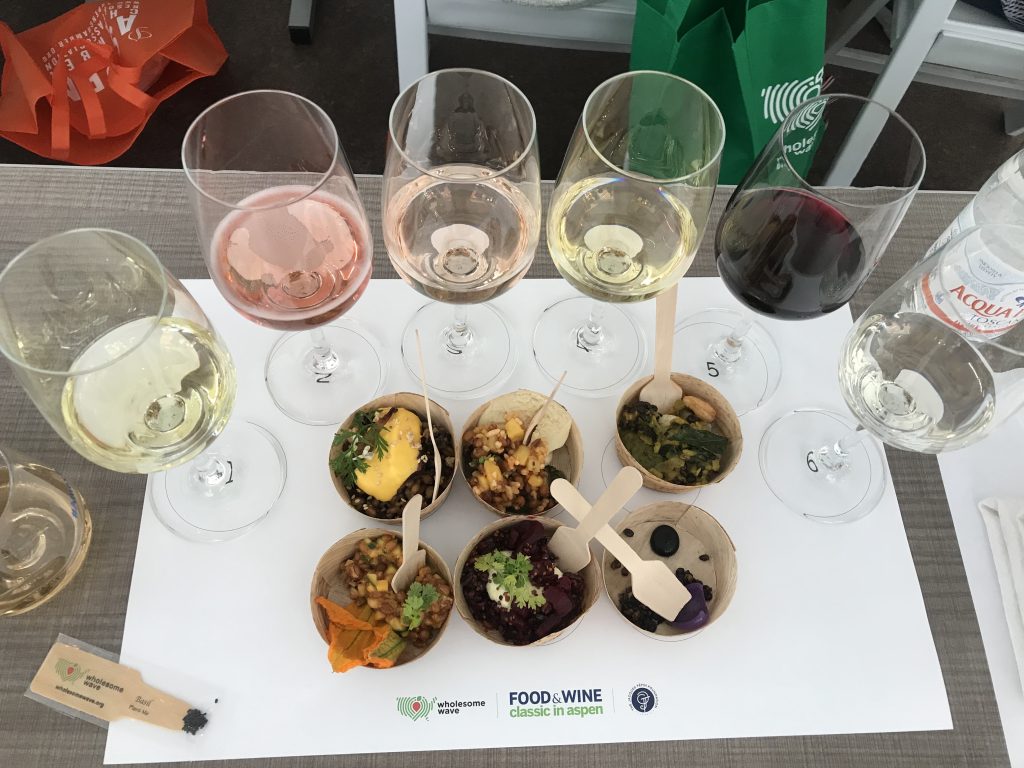 Hot Summer Trend #3:  Fresh fruit for Dessert
Berries Potpourri by Jacques Pepin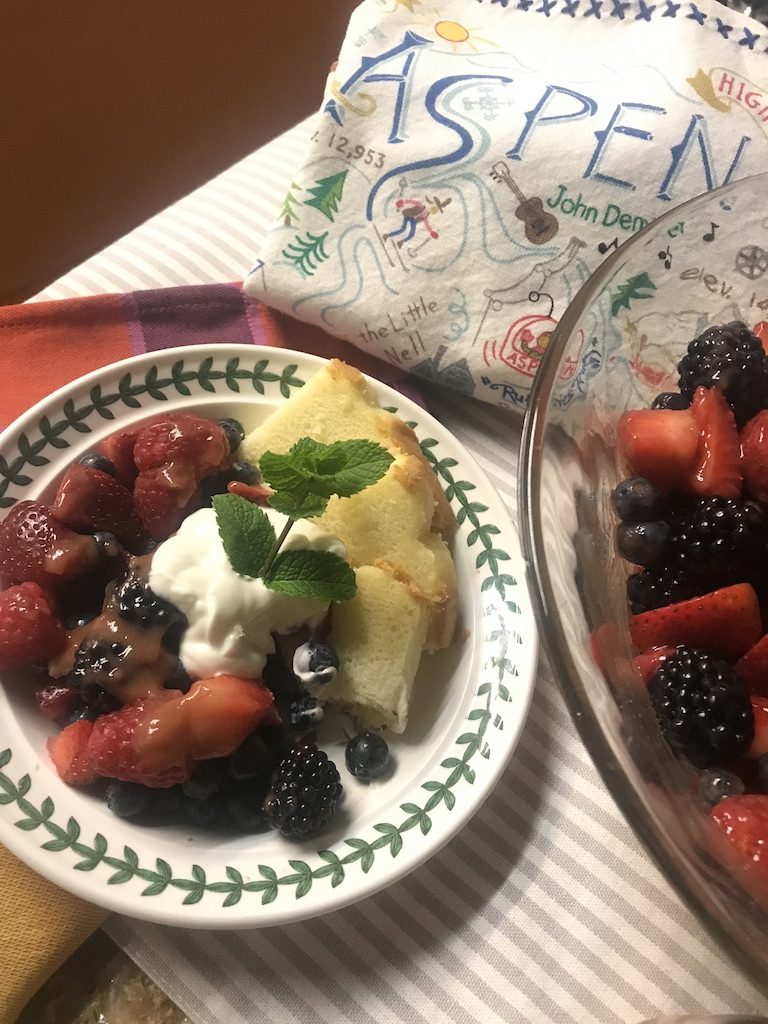 Recipe: Berries Potpourri by Jacques Pepin
Serves 12 ( now that's a party!)
1  pint strawberries
1  pint blueberries
1  pint raspberries
1/2 pint blackberries
1 lemon
1 (12 ounce( jar seedless raspberry jam
Mint leaves (enough for 2 T mint garnish)
Pound cake, for serving
Greek yogurt, sour cream or whipped cream for serving
Cut the strawberries in quarters, but leave other berries whole.
Remove a dozen strips of lemon peel with a vegetable peeler, stack them up together, and cut into fine julienne. Sprinkle into large bowl you will use for serving berries. Add the jam, 2 or 3 tablespoons of lemon juice and whisk together.
Add strawberries and blueberries. Toss and at the last moment add the softer berries.
Serve the berry potpourri on top of a piece of poundcake and garnish with cream and mint leaves.
Hot Summer Trend # 4: Colorful Cocktails or Mocktails
Butterfly Pea Flower Tea
Enjoy as a zero proof refreshing summer beverage chock full of healthy antioxidants OR add your favorite vodka or gin for an equally refreshing summer cocktail. Same antioxidant power! I was inspired by the cocktail served by Blackberry Mountain (a new experience of adventure and fine food at Blackberry Farm in Walland, TN) at a special American Express luncheon in Aspen.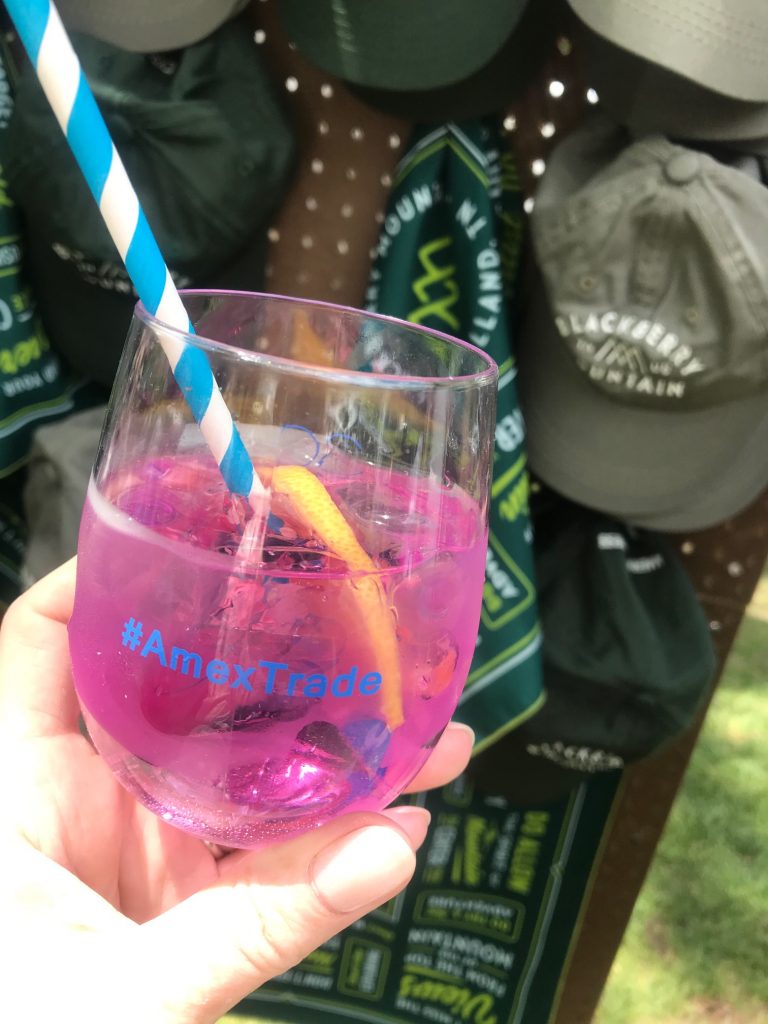 Now that's Happy and Healthy!