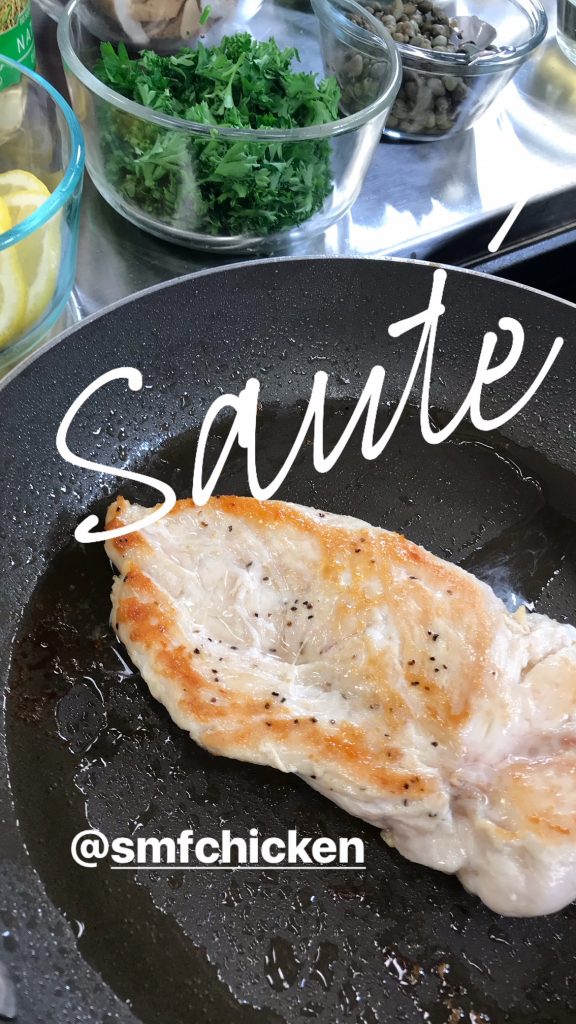 The boneless, skinless chicken breast is the "little black dress" of happy and healthy cooking. You can dress it up for company or keep it simple for busy weeknights. You can add BBQ sauce in a pinch and serve with greens and Mac n cheese, or create a world inspired dish such as Taste of Thai or Lemon Caper chicken breasts. You can accessorize your breasts in so many ways. I recently shot a video with Springer Mountain Farms, poultry producers in north Georgia. No antibiotics ever and the chickens roam free while still safely protected. The feed is all vegetarian and the Springer Mountain Farms family believes that good care equals good taste. That fits right in with The Happy Healthy Kitchen's motto "good for people and the planet!"
OK, back to cooking class.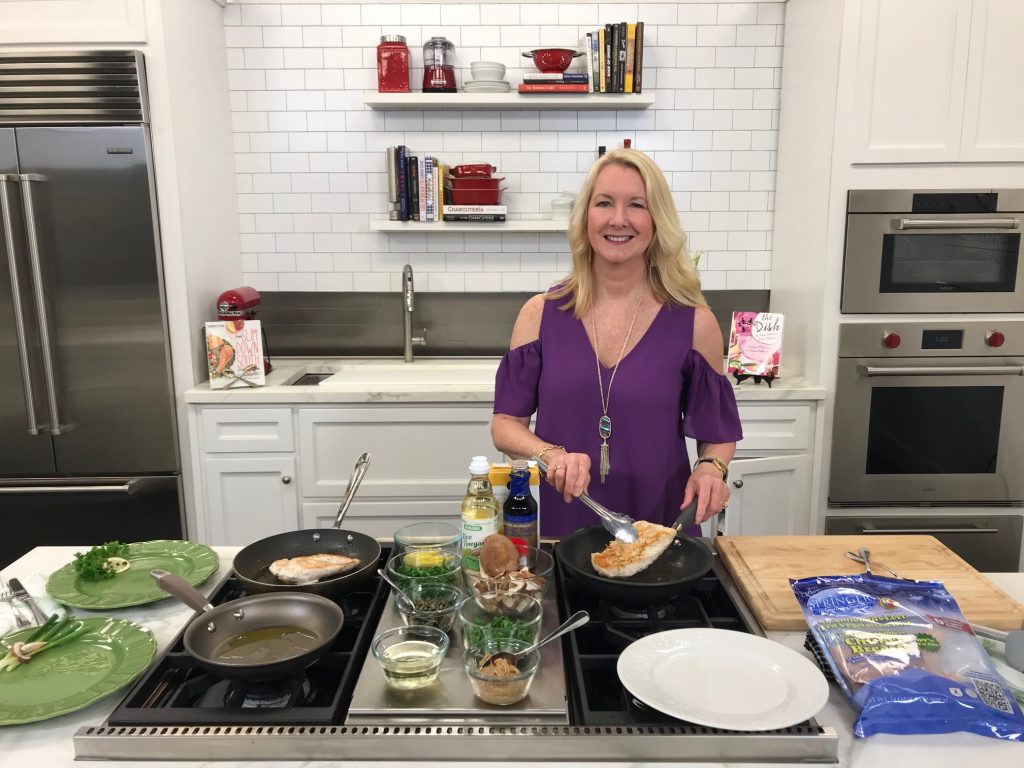 The secret to success is learning to perfectly sauté a chicken breast so that it's succulent and tender on the inside and beautifully golden brown on the outside.
This is an excerpt from my first book co-written with Densie Webb, The Dish on Eating Healthy and Being Fabulous! (By the way, this book is still gaining rave reviews including the latest from registered dietitian nutritionist Lynn Weaver, RDN of I Love Canola Canada who said, "I love this book. You were ahead of your time!") Want your own copy of The Dish? You can get it on Amazon if you click the title of the book above. Now in paperback!
Accessorize Your Breasts
A Simple Chicken Breast Sauté:
Remove the excess fat and sinew from the boneless, skinless chicken breast.
Place shiny side down on cutting board and cover with sheet of wax paper.
Pound breast with wooden kitchen mallet or a rolling pin to even thickness.
Season with salt and pepper.
Heat sauté pan and add enough oil to lightly coat the bottom.
Add the chicken breasts, without crowding the pan.
When a half inch of white shows on the sides of each breast, turn over with tongs.
Cook until firm to touch and juices run clear.
Set aside on clean plate.
After sautéing the chicken breasts and setting aside, now it's time to accessorize! Each of these recipes is for 2 chicken breasts.
Lemon Caper Chicken – Deglaze the pan with white wine, add rinsed capers, very thin slices of lemon, and minced parsley. Add chicken breasts back to pan to warm in sauce and serve with orzo pasta.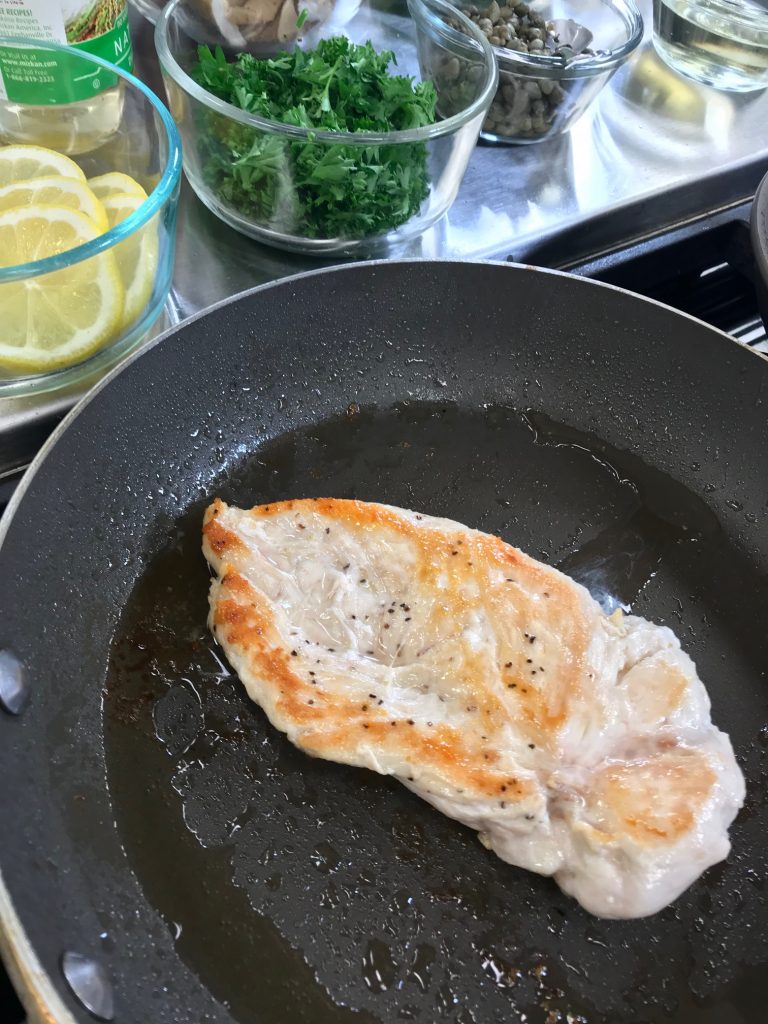 Tomato Garlic Chicken –Add chopped garlic to the pan, chopped tomato, tomato paste and red wine vinegar. Place chicken breasts back in pan to warm with sauce and serve with roasted new potatoes.
Taste of Thai Chicken – Stir in sliced scallions and sliced shitake mushrooms, remove from pan and stir in tamari sauce (a slightly thicker soy sauce), rice wine vinegar and a teaspoon of peanut butter. Add the scallions and mushrooms back to the pan and the chicken breasts to warm. Serve with steamed brown rice.
Green Chile Chicken- Deglaze pan with chicken broth, add chopped scallions, minced jalapenos, long thin slivers of mild green chiles (such as poblano). Optional: whisk in a quarter cup of light cream to finish the sauce. Add chicken back to pan to warm and serve with black beans and rice.
So once you learn to master the art and science of sautéing a boneless, skinless chicken breast you can take your happy, healthy cooking around the world!