In part two of my blog post on two fab food tours I go exploring in my own hometown of Atlanta.
From Paris to Ponce. Ponce City Market that is – the vibrant hub of food, fashion and fun built in what was a multi story megalith of retail days gone by in the old Sears Department store located on Ponce de Leon Avenue in Atlanta.
Remember the Sears Catalogue? Maybe not. Well,  it was essentially the 'online' shopping site of the day and flipping through the hundreds of pages you can find everything from brassiere to build-it-yourself log homes. Looks like this is duck decoy section.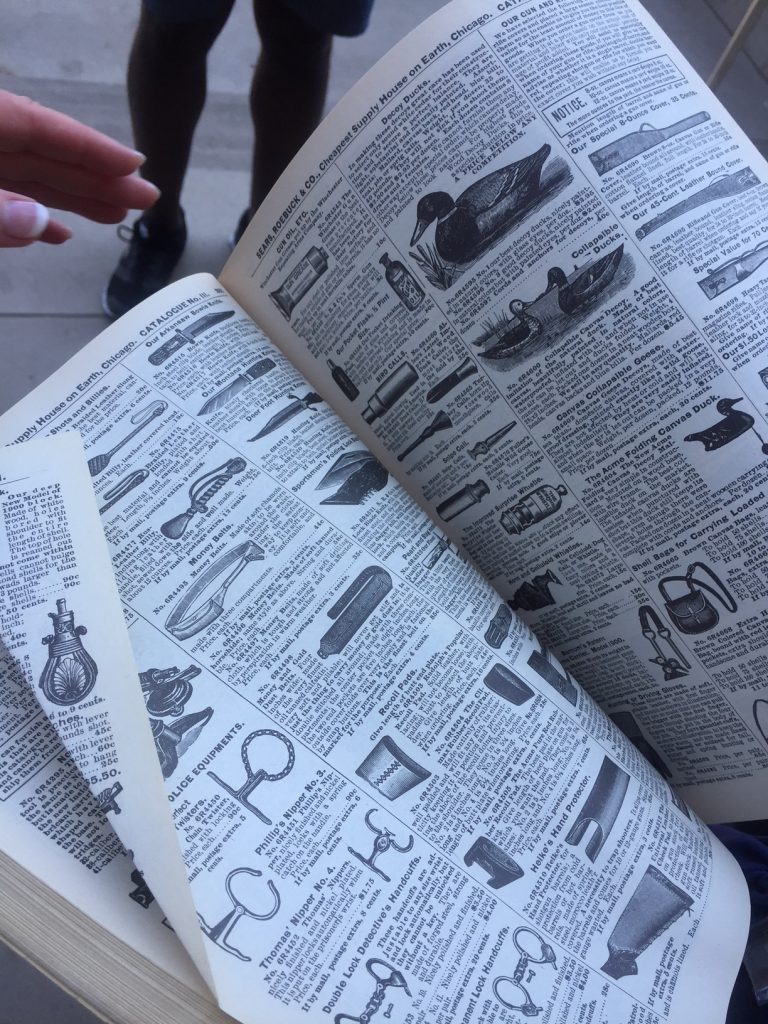 What's in a name?
Long ago Atlantans used to dip their toes into the cool waters of Ponce Springs near this site, named after the Spanish explorer, Ponce de Leon,  famous for his enthusiastic search for the legendary Fountain of Youth. Now the liquid flows in bars and restaurants and coffee shops inside the Ponce City Market (PCM) and an elevator hop away, high on top of the building there's a sky line view beer garden and bubbles bar.
But, back to our story through the eyes and ears and expert narration of Cristy Lenz, Director of Operations for Food Tours Atlanta. 
Getting hungry? Good. The tour is designed with multiple tasting stops to get to know the food stalls inside the market. First stop was Holeman & Finch for their delicious 'get in line folks' burgers.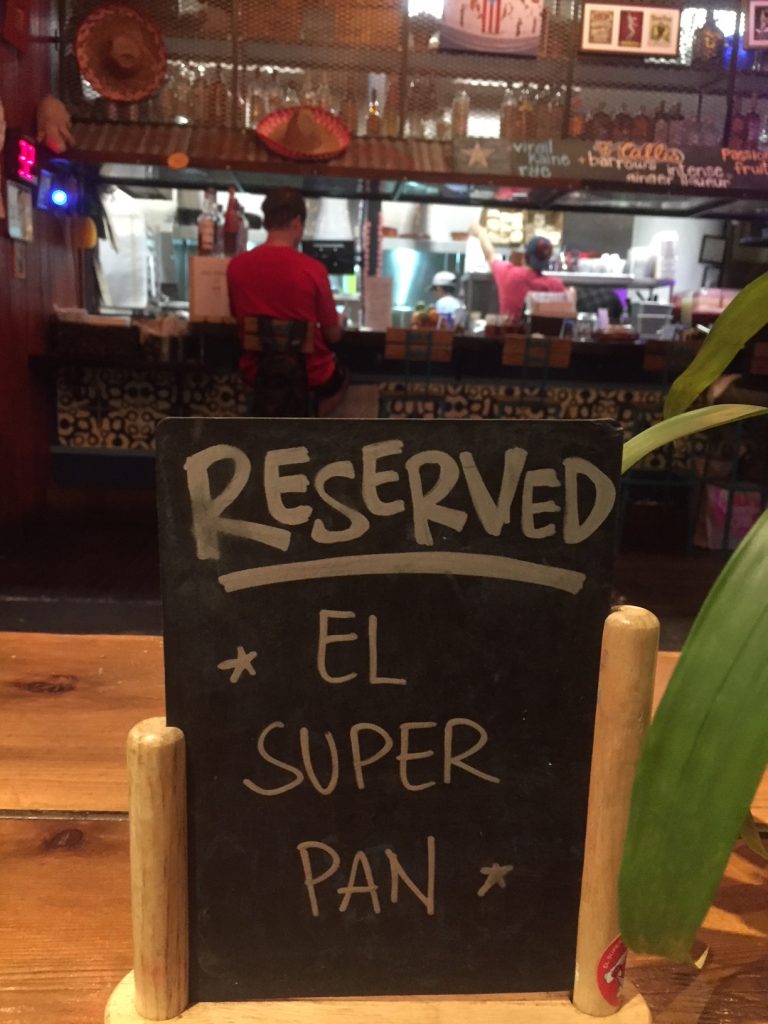 Then we travelled via taste buds to the Latin menu at chef Hector Santiago's El Super Pan for a Cuban sandwich with yuca fries and feisty fresh salsas.
What's really great about PCM is that you can gather a variety of world tastes and then sit in common areas with friends who've gathered their own food favorites.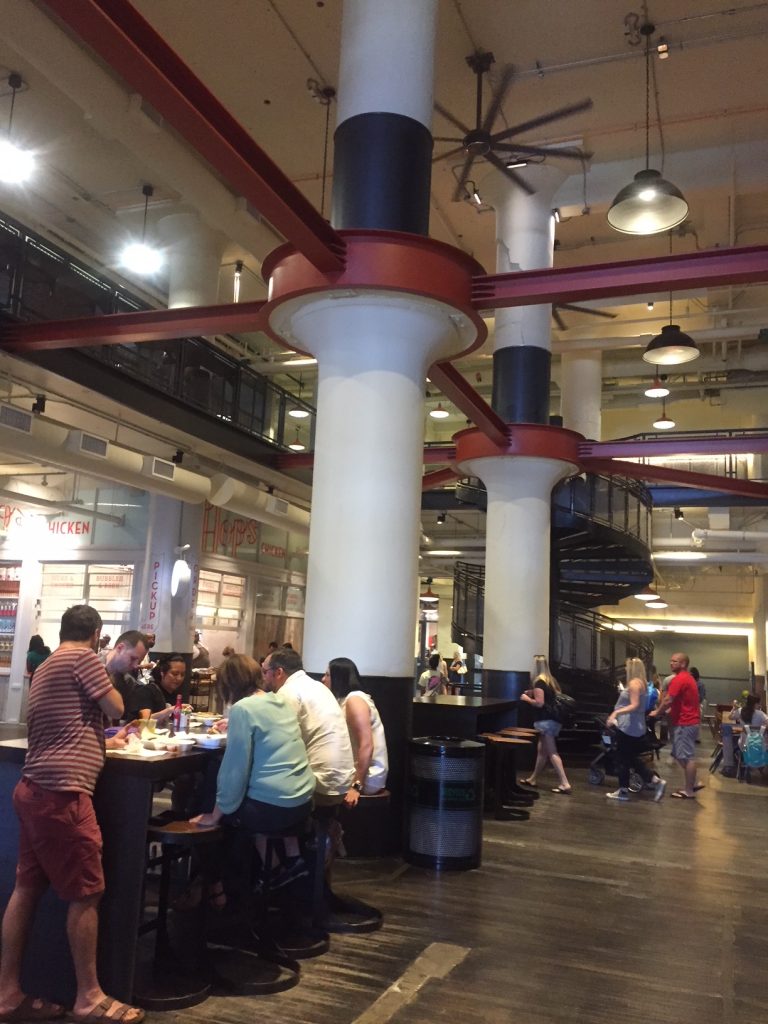 The interiors are designed to welcome 21st century crowds, but if you look closely you can see that the floors still leave the traces of what was a hat counter or glove counter in the old Sears store.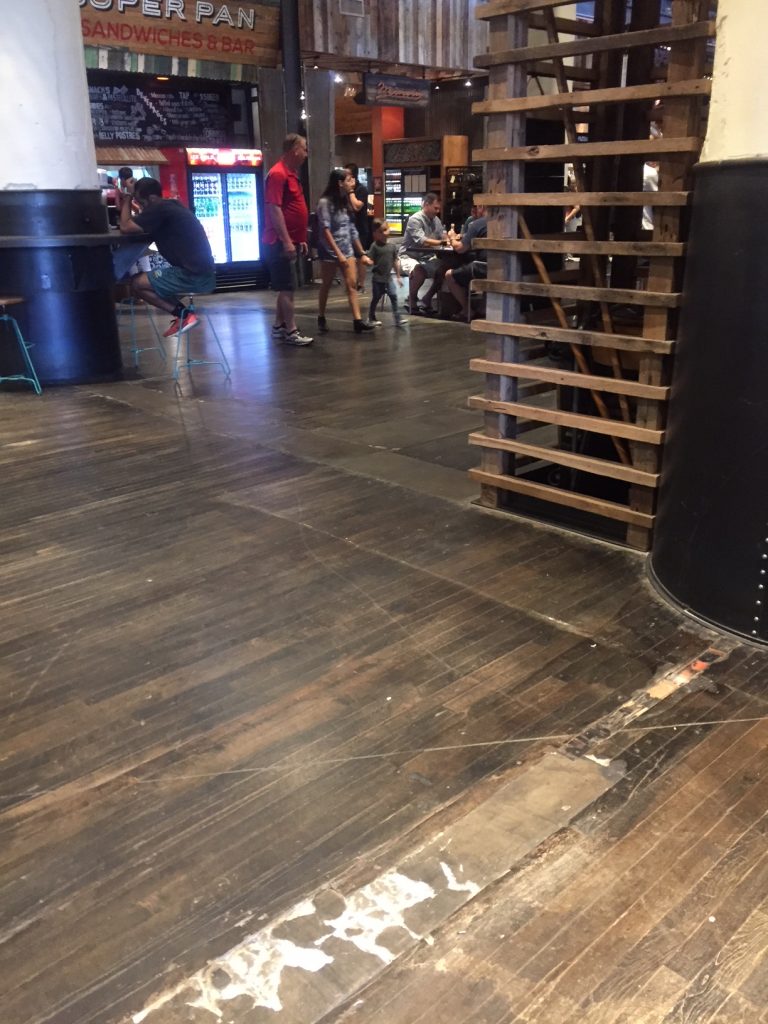 On to Italy and Bella Cucina for sampling of meats and cheeses and olives. This shop is true Italian central for pasta, olives oils and other ingredients truly Italian or lovingly made in house in the Italian tradition.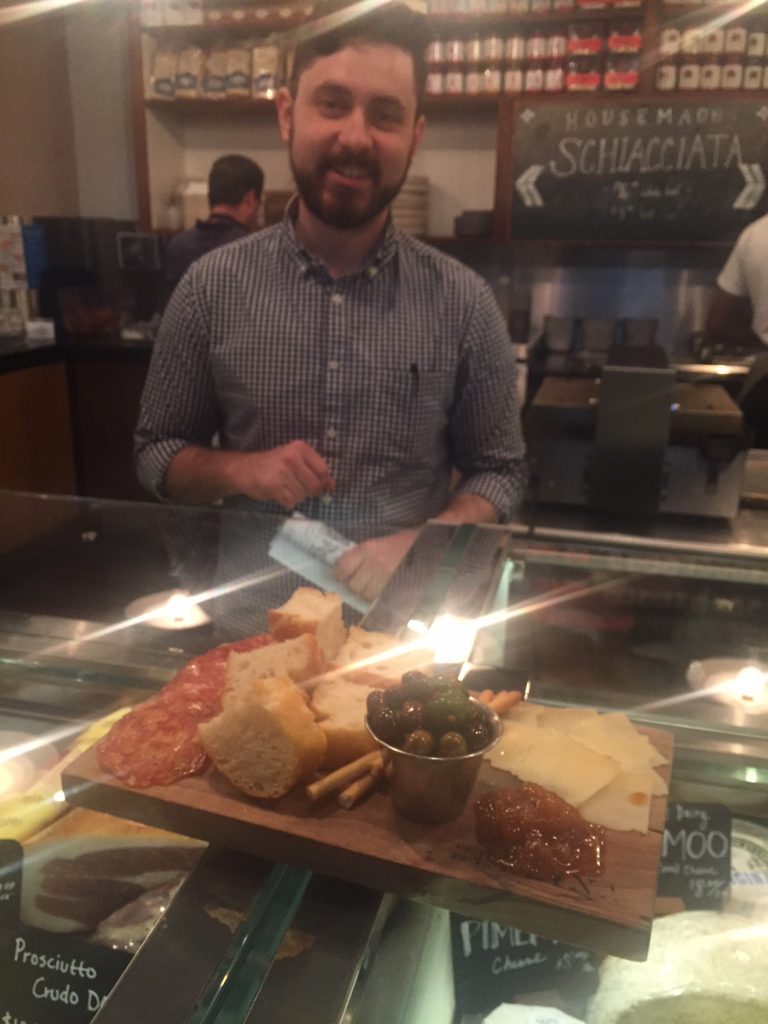 Time for dessert and a little gelato and lots of smiles from the staff at Honeysuckle Gelato.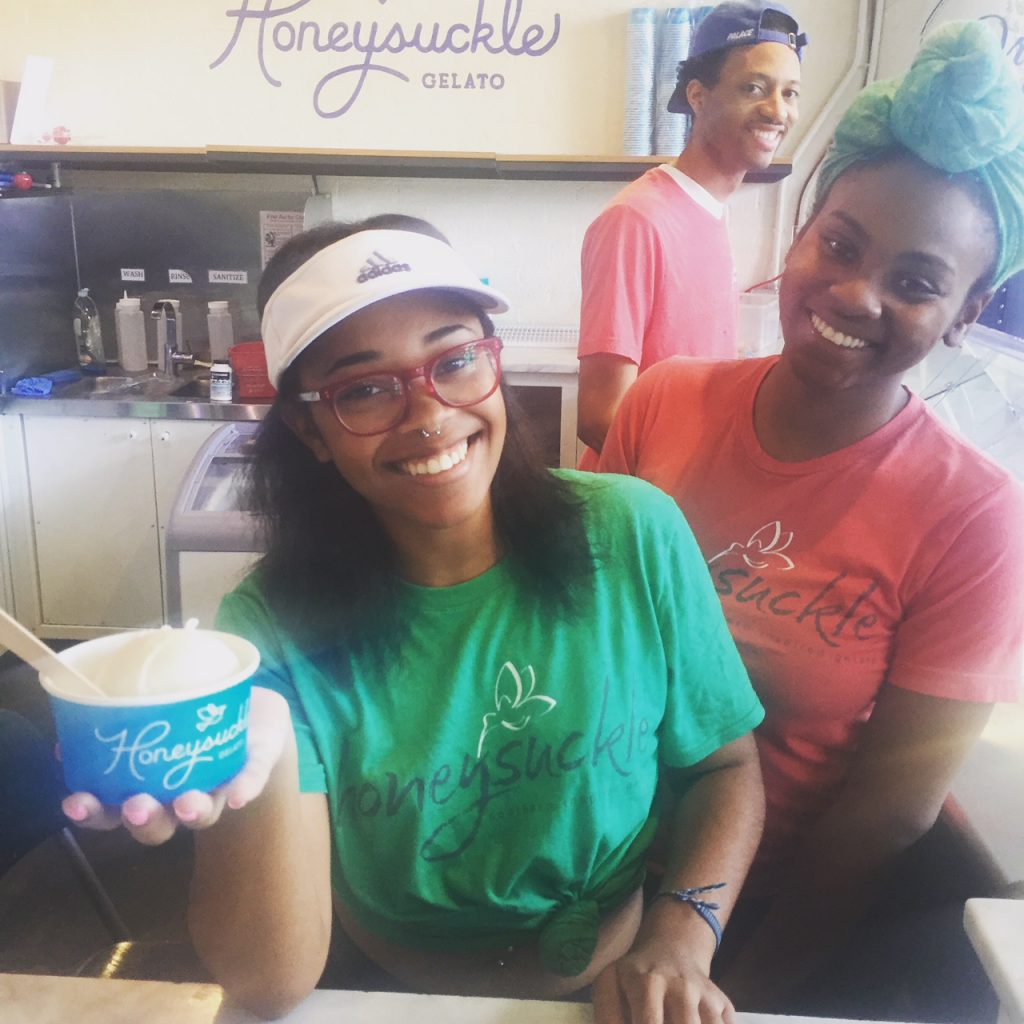 So much more to discover in the Ponce City Market from South African biltong (beef jerky) to lobster rolls at Dubbs Fish House to Chinese and Japanese and on and on and on…around the world in 80 tastes.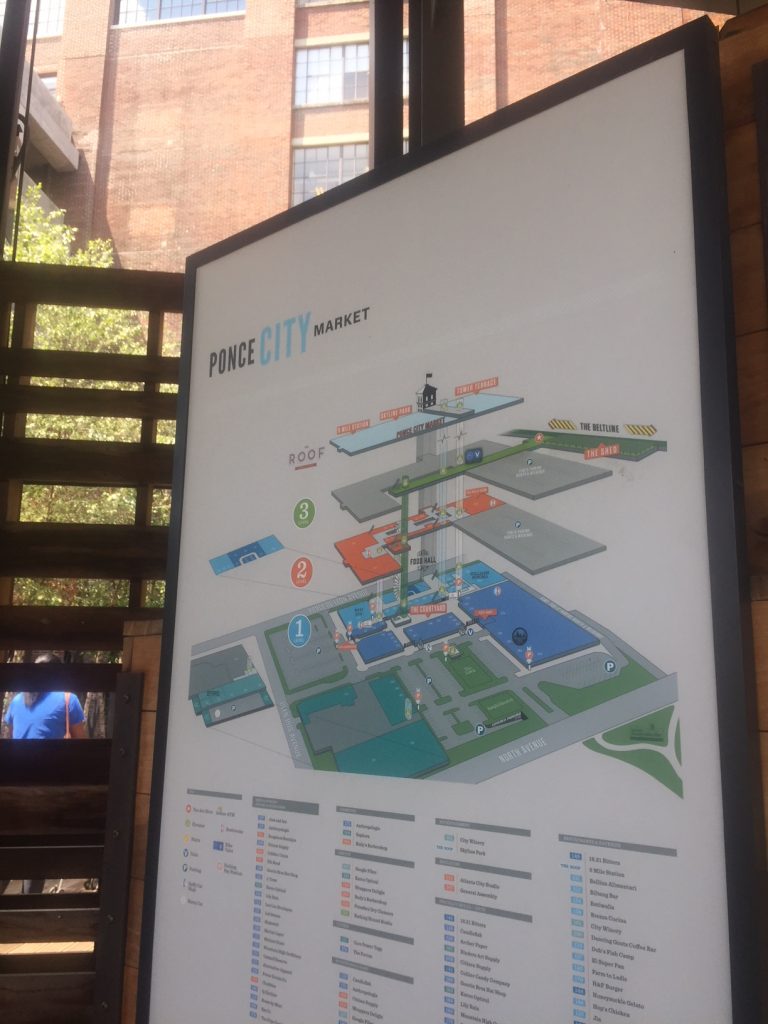 The secret to touring is looking at the little things too. Hey look! Out on the side walk of the Beltline if you look carefully you'll find a series of Tiny Doors.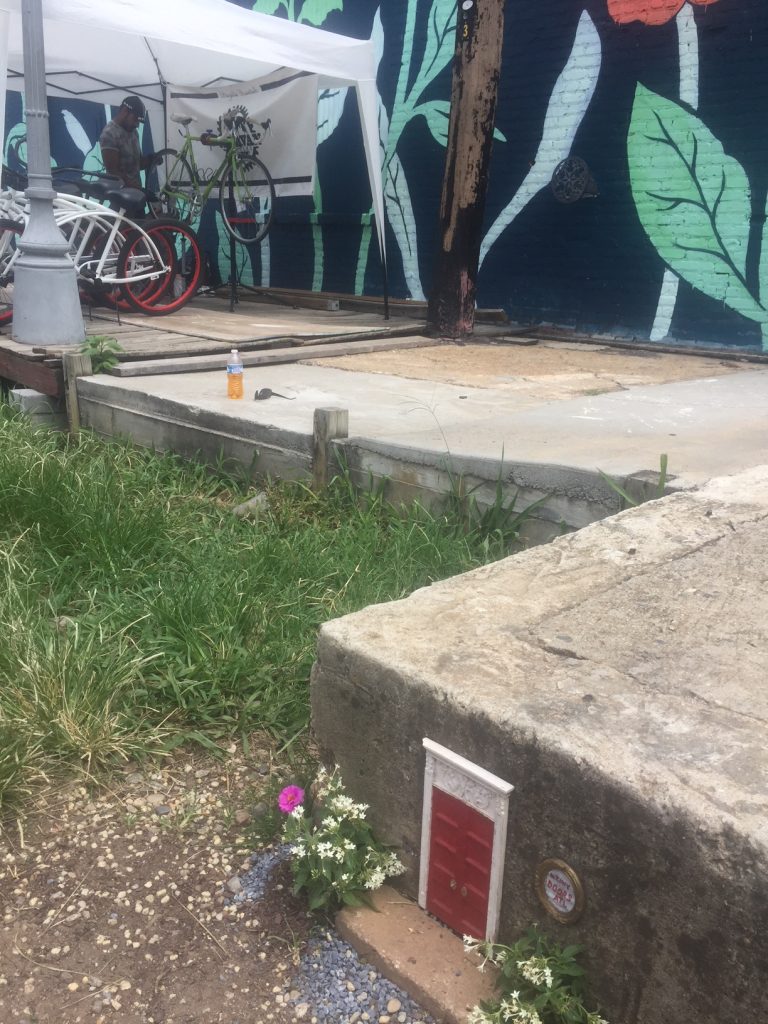 So cute and put there on purpose by the artist who makes it happen at Tiny Doors Atlanta. Can't wait for the Tiny Door tour!