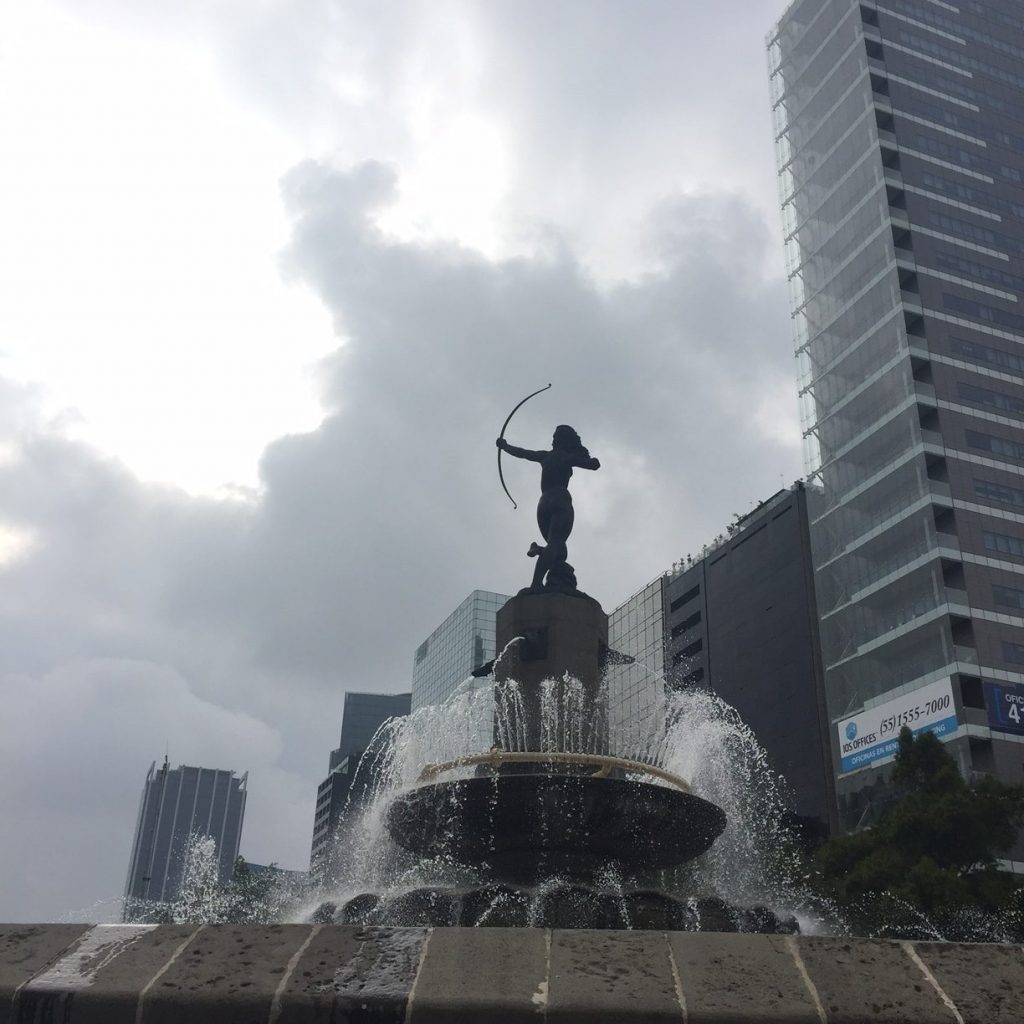 The vibrant art, historic monuments and architectural treasures of Mexico City continue to lure visitors in search of inspiring cultural experiences.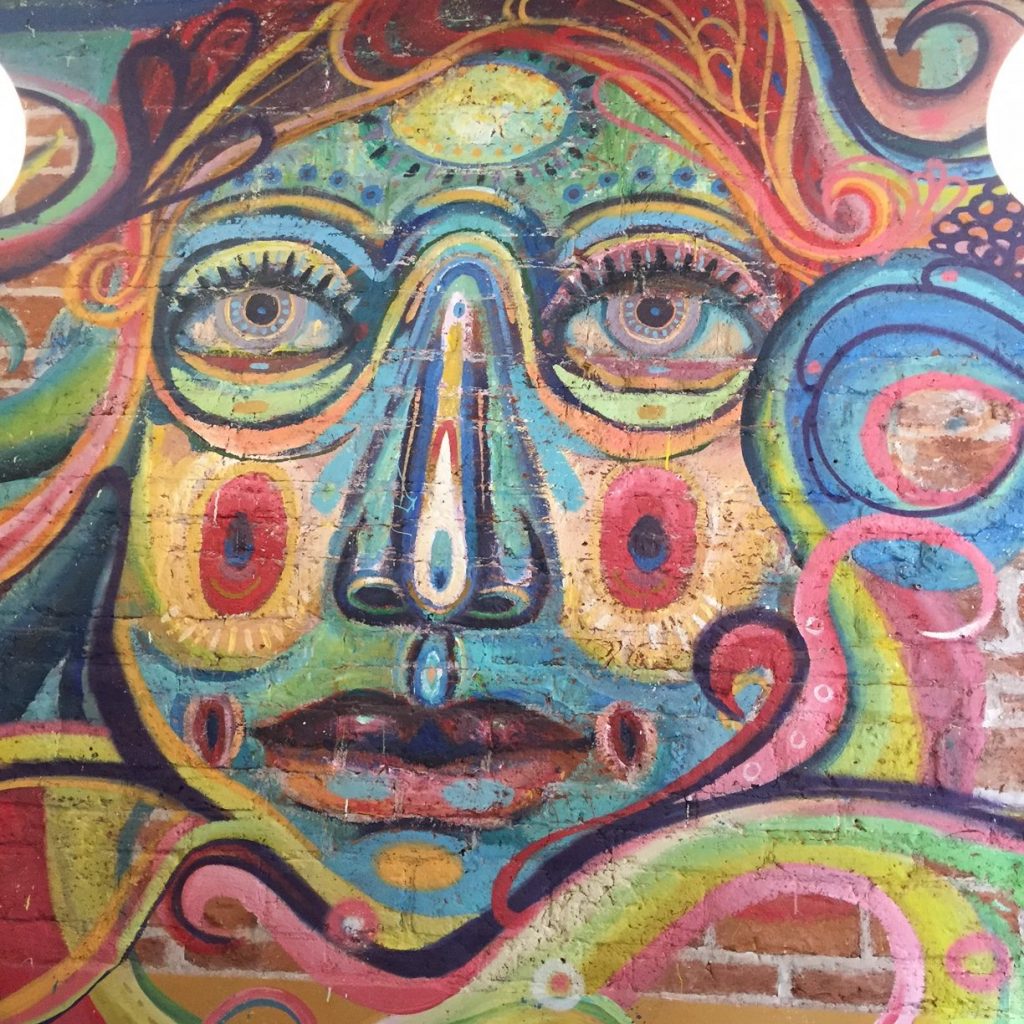 Sampling the country's culinary treasures is a portal to the past as well. Mexico's cuisine is influenced by centuries of food customs from the indigenous Mayan to Spanish conquerors.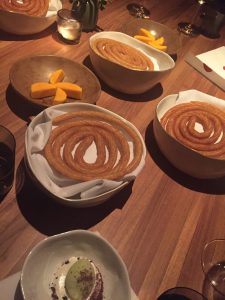 Today chefs leading the lively food scene in Mexico City add contemporary flair to taste traditions.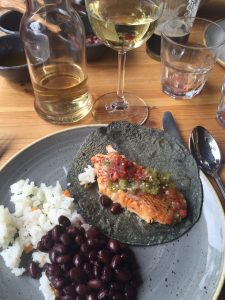 At recently opened Fonda Mayora, set in a park filled neighborhood of Mexico City, chef Gerardo Vazquez Lugo and his team of young chefs serve smoked oysters, roast pork stuffed with chorizo and pineapple and grilled whole fish presented with black beans, tender blue corn tortillas and a fresh selection of green and red salsas.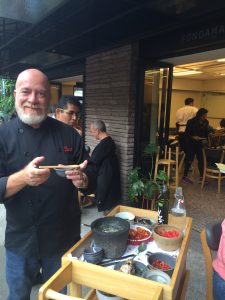 Pork is a specialty too. Succulence to savor.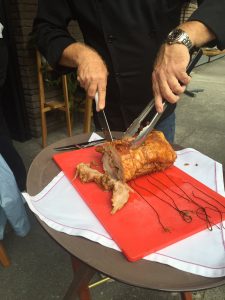 For the adventurous, there's a salsa spiced with tiny ants. It's the one on the left in the middle. The little dots are ants.
Dig in!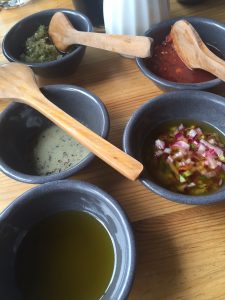 "Mexican food is a way to get right to the spirit of the country," said Paco de Santiago with Eat Mexico culinary tours.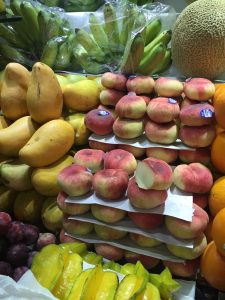 It's a taste discovery that defies the stereotypes. "There's a myth that Mexican food means hard taco shells, sour cream and all spicy food," said Eat Mexico tour guide Anais Martinez.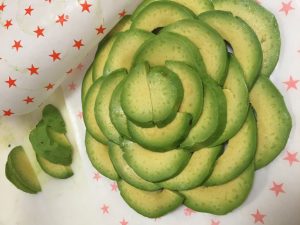 One of the most sought after reservations in Mexico City is at intimate Pujol where internationally renowned chef Enrique Olvera celebrates Mexican ingredients using ancient and modern techniques.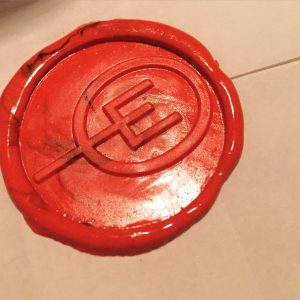 Courses included octopus with ink tostado, smoked baby corn with coffee and chile mayonnaise, a lamb taco with avocado leaf adobo and avocado puree and a suckling pig taco with smoked tortilla, chickpea puree, coriander and red jalapeno.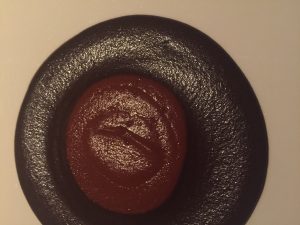 One of the showstopper dishes was a circle of richly bright 'new' mole sauce surrounded by a dark and intense 'mother' mole sauce made 990 days ago. "Mole sauces are made with over forty ingredients including tomatoes, onions, nuts and seeds and not always chocolate as many people think," said Santiago.
Mexico City Food Markets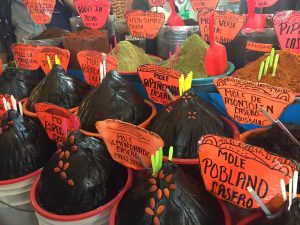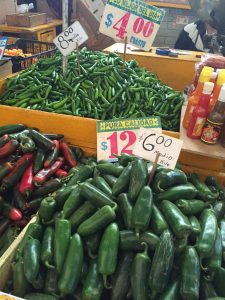 One of the best ways to leap into local cuisine is to visit a city food market such as the Mercado San Juan where Mexican avocados and limes are piled high, tortillas are hand made and just caught Pacific coast seafood glistens on mountains of crushed ice.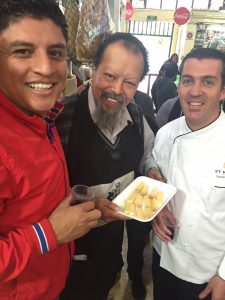 Chefs from the St. Regis Mexico City hotel lead guests on market tours including a lesson in choosing the freshest fish and a sampling of Mexican cheeses. "This one is like a Spanish manchego," said executive chef Sylvain Desbois.
From market fresh to fabulous, Desbois leads the hotel's elegant and unique La Table Krug eleven course Champagne tasting menu. More bubbles please.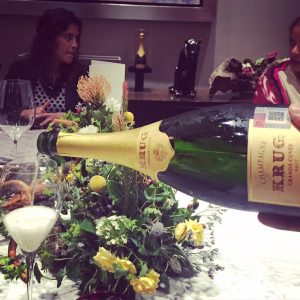 The dessert courses (yes there's more than one dessert) include a salute to Mexican chocolate as warm chocolate sauce is poured over and into a sponge cake shaped like a cacao pod.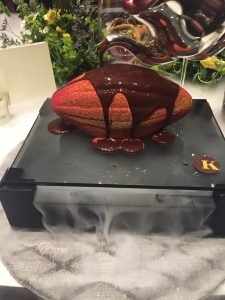 Need more chocolate?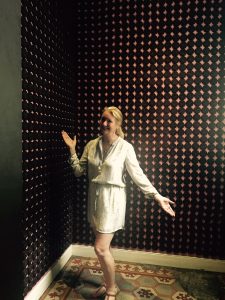 The Mucho Chocolate Museum of Mexico City is a walk through the fascinating history of cacao production in tropical regions of the world and expert chocolate making in Mexico.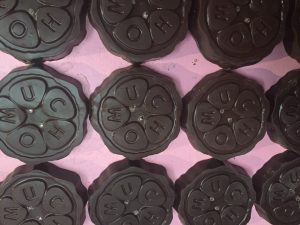 Don't miss the chocolate room with walls covered in fragrant dark chocolate.  Now I know why Columbus was so excited about the treasures of the New World.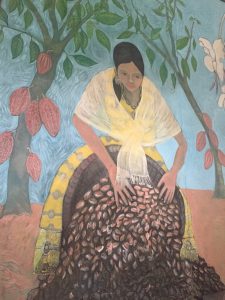 The culinary riches of Mexico City are one of the best reason to be a happy, healthy and hungry explorer today.