Your castle or mine? Actually, at Ashford Castle in Ireland it can belong to all of us.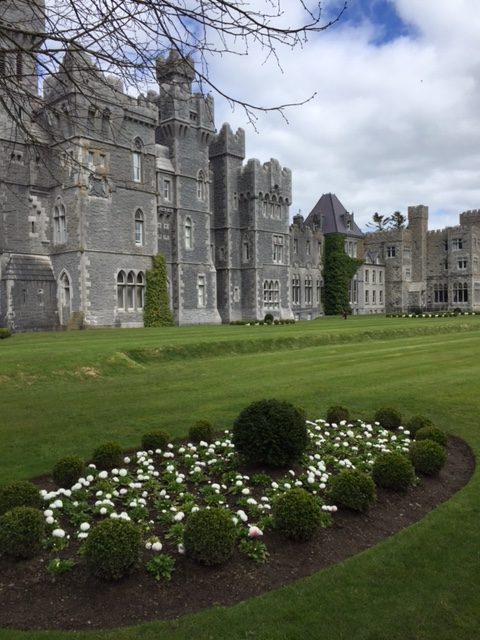 Stately Ashford Castle rises above the shores of Lough Corrib in southwest Ireland in County Mayo.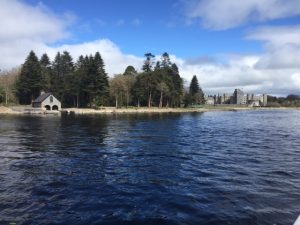 Dating back to the 13th century, Ashford Castle with soaring turrets, stone towers and formal gardens…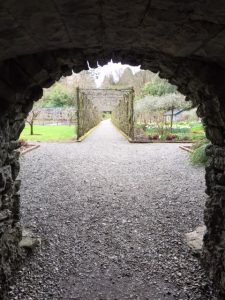 …is now brought to life for today's travelers (who want luxury and technology) with a loving restoration led by Beatrice Tollman of the Red Carnation Hotel Collection.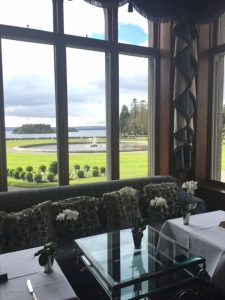 The restoration brought a new roof, new windows and interiors lavish with a luxurious spa and indoor swimming pool and antique filled guest rooms.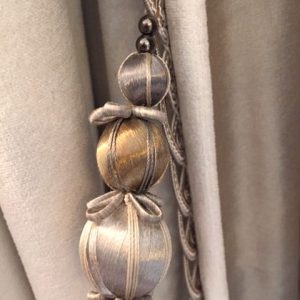 Details of the decor are a joy to discover such as the tiny tassels on the canopy over the bed in the Kennedy Suite.
Guests can jump into golfing, fishing, learning archery, shooting at sporting clays or even try their hand (safely cloaked in a leather glove) at Ireland's first School of Falconry.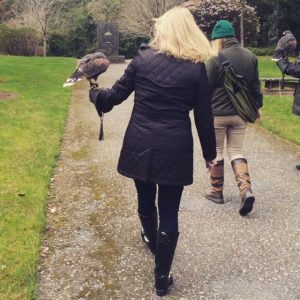 Walk this way…with a falcon at Ashford Castle.
Evening unfold with your choice of food and wine experiences. There's a dark and delightful wine cellar to explore and taste a world of vintages.  Then join the castle crowd for dinner in the elegant George V dining room where the table is set in luxurious style.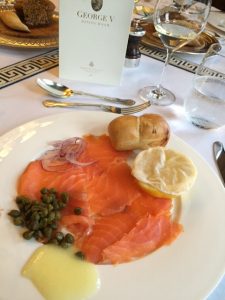 …..or hide away in the casual and cozy ( yes!) Dungeon restaurant.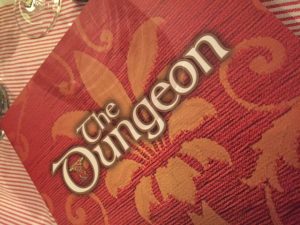 For a taste tour of the Irish countryside, sample woodland mushroom soup or the wild game terrine with plum gel and purple potato chips…and salmon of course!
A full Irish breakfast at Ashford Castle (a member of Leading Hotels of the World) includes the luxury of baked ham served to you from a silver and mahogany trolley.
Good thing there are 350 acres of land to explore on horseback, by bicycle or via running shoes before the next enchanting Irish meal. Make sure to be back in time for afternoon tea at Ashford Castle.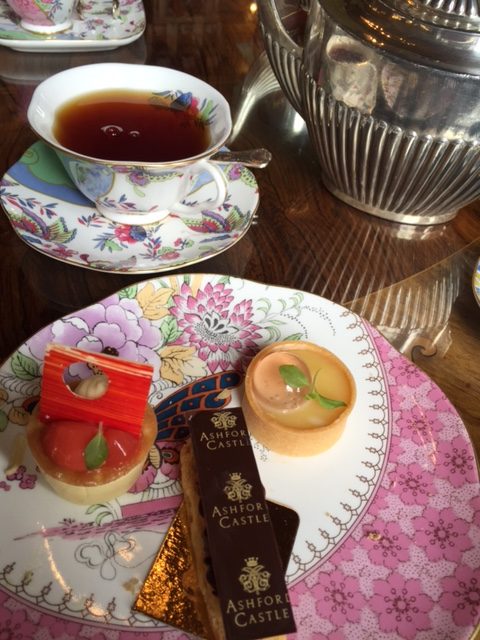 But perhaps my most precious memories from my trips to Ireland are those of the friendly Irish people who laugh, tell a story and make you feel at home in their home.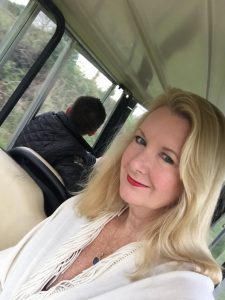 I'll be back Ireland….or my name isn't Carolyn O'Neil.